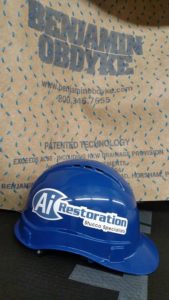 As a long-standing, popular choice for home exteriors, stucco is visible in nearly every neighborhood. Yet for all its popularity and longevity, the ins and outs of stucco aren't as well-known because it's such a specialized craft. With nearly 20 years in the stucco business, our team at Ai Restoration has heard tons of questions regarding stucco. Basically, stucco questions tend to fall into three categories: durability, maintenance, and aesthetics.
Durability
Is stucco waterproof? Stucco is a permeable material that is installed over a water-resistant, weatherproof barrier. Interestingly enough, what makes stucco appropriate for any climate—even our climate of extremes in the northeast—is its breathability.
How long does stucco last? Stucco is one of the most enduring exteriors you can have! When properly maintained, stucco lasts anywhere from 50 years to upwards of 80 years.
Maintenance
Does stucco require a lot of maintenance? You should be checking out your stucco on a regular basis – giving it an informal inspection. Schedule a professional stucco inspection annually. Professional inspections are the surest way to protect your stucco, and your home, from serious issues. In fact, they are the first line of defense in stucco maintenance. Beyond that, stucco is extremely low-maintenance.
Aesthetics
Can I paint my stucco? Absolutely not! Painting stucco destroys its natural breathability. Paint traps moisture inside and leads to cracking, crumbling, or even mold damage.
Can I install my own stucco? You've probably seen a lot of DIY blogs for stucco. As trained craftsmen, we cannot stress enough that installing stucco appropriately is an involved process. Without the proper expertise and knowledge, you run the likely risk of improper installation, which can lead to tens or even hundreds of thousands of dollars in destruction to your home down to its foundation.
Can I pressure-wash my stucco? Pressure washing stucco is a big no-no. While stucco allows for moisture to enter and leave, high-pressure power washing will damage the stucco because of the extreme force of the water hitting the exterior.
Seek Out Expert Answers From Ai Restoration to All Your Stucco Questions!
Stucco is the siding with the longest history in our country—and with good reason. Call Ai Restoration for all your stucco and home exterior needs. With two decades of water remediation experience, as well as stucco and vinyl siding experience, our team has the expertise to help.