No More Stucco Problems – Stay Dry with Ai
Ai Restoration is an exterior siding remediation company that has been serving Bucks County and the surrounding area since its founding in 1997. We have helped thousands of homeowners as well as over two hundred companies and organizations with their exterior building envelopes. Our projects range from multiple story buildings to 140-plus unit residential townhouse developments and individual residences. Because of our many years in this industry, the experience and knowledge of our experts, and our commitment to customer service, we truly believe there is no better company to handle your siding-related concerns.
Exterior Building Envelopes – Our Specialty
Your exterior building envelope is comprised of everything that separates the inside of your home from the outside environment—which means there's a lot more to it than meets the eye. It's actually an entire system, and the siding on the exterior of your home is just one part of that system. At Ai, high performance exterior building envelopes in residential and commercial buildings have become our area of expertise.
All too often we see that although it's not apparent from the outside, major damage in the form of mold and rot are present underneath the siding. This is usually a direct result of water getting behind improperly installed siding systems. The siding itself isn't the only concern—poorly installed flashing, water resistant barriers, windows and doors all need to be properly addressed. Water issues need to be resolved at the source with complete remediation, or the problems will just occur again and again.
Successful siding repair and installation requires the skill and experience of professional craftsmen combined with years of understanding how water damages a home. You need craftsmen who can not only fix the underlying problems, but who also take the time to restore beauty to the exterior of your home.
Why Choose Ai?
Ai Restoration brings our many years of residential water remediation and restoration experience to every project, and a track record of having transformed thousands of homes in our community. We understand that each project is unique with its own set of problems that require individual solutions.
For over two decades, we have demonstrated character and quality of work, earning the respect of everyone in the industry. Due to our experience and the high level of craftsmanship, Ai stands behind everything we do. Our employees have continued to receive recognition for their attention to detail, politeness and for maintaining a safe and clean work site.
We are here for you today and will be with you in the future.
Ai Restoration's Gavin Semrow featured on 6 ABC's segment called "Troubleshooters: Uncovering Construction Nightmare" with Nydia Han on November 6, 2016.
http://6abc.com/video/embed/?pid=1591022
Supporting The Causes We Love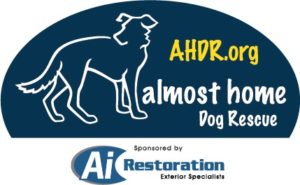 At Ai Restoration, the whole team loves dogs. So when we were looking for ways to give back to our community, we knew Almost Home Dog Rescue would be a perfect fit. This Doylestown, PA dog rescue is home to a small group of hard working volunteers that save the lives of homeless dogs. We're proud to sponsor this group and support their mission of keeping dogs out of high-kill shelters and landing them in permanent, loving homes. To learn more about them, visit their website.