The Problem…everyone says "stucco is the problem; replace it and you will not have a problem". This is not true. Look at your stucco. Is it cracked like crazy? I bet it is not. Is it falling off the wall? I bet it is not. Is it a terrible stucco job? I bet it is not. It is what is under the stucco that is the problem, actually it is what is not under your stucco that is the real problem. Residential homes built for many decades have only felt paper or a thin paper like product under the stucco trying to protect the exterior of your home from water. The even bigger problem is that almost everyone is still installing the same thin paper like products under new stucco, siding, etc.
The Solution...install a system with a three-layer, self-adhered water/moisture/air barrier membrane. It sounds simple, but it is a solution. A full system will not only guarantee to solve the water problem homes are facing today, but it is a major part of a high-performance exterior building envelope Ai Restorations builds to protect your home for decades to come.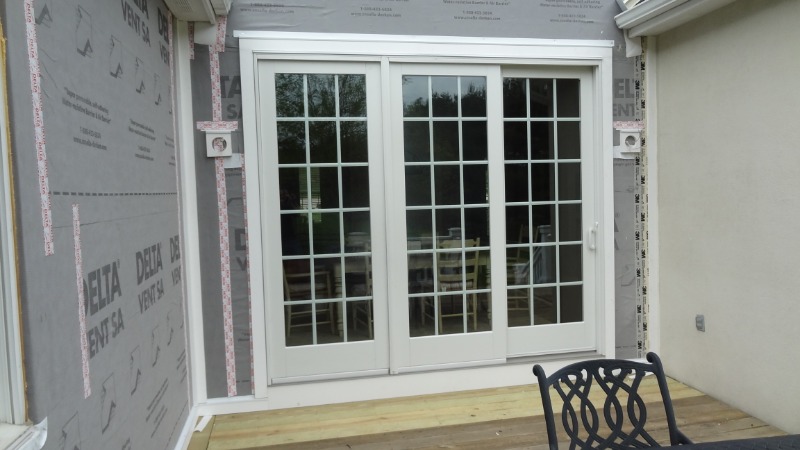 What did the builders install on your home?
Felt paper or a thin paper like product was installed. This one-layer paper was installed with staples punching thousands of holes in it. Then stucco or siding was installed over the top with nails punching hundreds more holes. This paper product that was installed to keep water out now has thousands of holes in it, ready to leak. Add this major problem to the fact they installed nothing to allow water out or venting for drying to occur and you now have recipe for failure.
What are the other remediation contractors and reside companies installing?
They are still installing thin paper like products. Now the products are better and many contractors are installing a drainage mat along with the paper like products. But it is not a full system incorporating a membrane to alleviate the concern of holes and allow for venting.
It just does not make any sense. How can people be spending ten of thousands of dollars to have products installed that are going to leak…that will not control moisture…and will not allow for drying. Remediation and reside companies focus so much on what you see…the stucco looks great…the siding looks amazing…the stone looks fabulous. Well when your house was new the stucco looked great, the siding looked amazing and the stone looked fabulous. What you don't see is what truly matters. So seeing that the other guys work "looks good" does not mean it is good. Ask them what they are installing under the stucco, stone, siding or brick. Are they installing what all the other guys are installing? A few layers of a thin paper like product with some type of rainscreen? Well isn't that what the builders did? They were installing what everyone else was installing at the time…how did that turn out?
What does Ai Restoration install on the exterior core building envelope?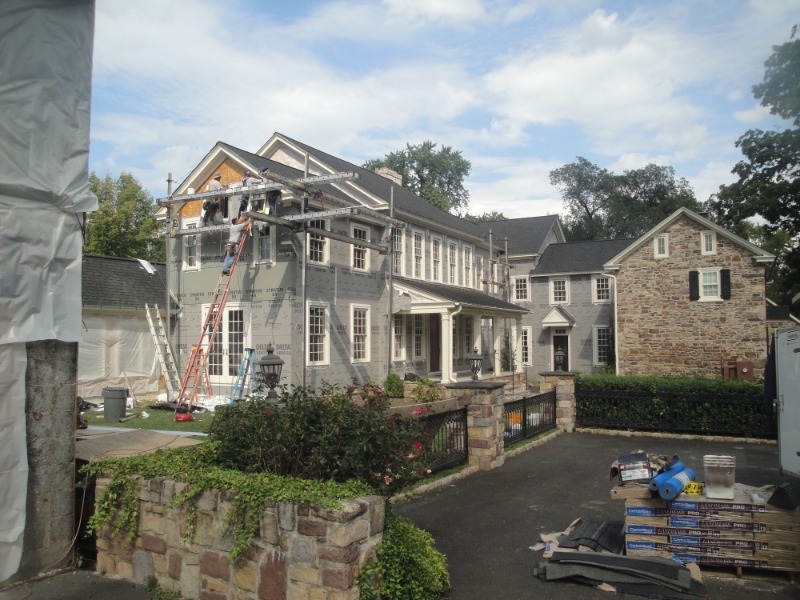 Ai Restoration installs a high-performance system to the exterior core building envelope of your home with the use of Dorken's Delta Vent SA as our base membrane barrier. Our unique system keeps water out, allows for drying and is an air barrier. What does this mean?
Keeps water out…Delta Vent SA incorporates a middle layer that is a watertight polymeric highly vapor permeable layer. We install Delta Vent SA directly over the exterior sheathing to guarantee no water can get in.
Allows for drying…Delta Vent SA is highly vapor permeable allowing moisture within the building envelope to escape through the membrane via diffusion. Our air flow system we install over the Delta Vent SA will allow for air movement which is pertinent to accelerating the drying process.
Is an air barrier…Delta Vent SA full adhesion maximizes air tightness. Along with our trained installation yields an air barrier on the exterior which makes your home highly energy efficient.
Ai Restoration cares about the entire exterior core building envelope of your home…not just the looks. We are the only local remediation company installing a high end self-adhesive water/moisture/air barrier system.
Please call for a free in-house consultation and product demonstration.