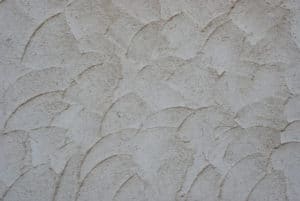 If you love the classic yet functional look of the stucco siding on your home, then making sure it stays in good condition should be one of the top items on your home maintenance to-do list! Luckily, keeping stucco well-maintained is pretty easy since it requires very little upkeep compared to other siding options. However, there are still a few important dos and don'ts you should familiarize yourself with if you really want your stucco to last a lifetime. Don't know where to turn for help? That's why Ai Restoration is here!
Ai Restoration is a stucco repair company in Hunterdon County and we have built a top-notch reputation in our area for quality and affordable stucco work. Our skilled craftsmen have over a decade of hands-on stucco repair experience so there is no project too difficult for us to tackle.
At Ai Restoration, we want to make your life easy. That's why your favorite Hunterdon County stucco remediation crew has come up with a list of simple tips to help you remember how to best take care of your stucco.
Wash stucco regularly: Wash your stucco surface at least a few times a year. This will keep the color looking bright and clean even as it ages.
Be careful with sprinklers: Keep irrigation systems facing away from stucco – otherwise the excessive moisture could promote mold and mildew growth.
Keep up with repairs: Repair small cracks and chips quickly so you can avoid trapping moisture in the walls, which creates water damage.
Remove stains: When you see a stain, don't hesitate to get it removed. Stains are usually caused by mold, which is an unhealthy substance to have in your stucco.
Be gentle: Avoid pressure washing your stucco. The intense pressure can damage the material. Also, avoid using harsh cleansers or detergents. This could damage the Portland cement your stucco is made of.
Contact this Hunterdon County Stucco Repair Company Today!
If home-improvement isn't your thing, don't worry. Ai Restoration is the Hunterdon County stucco replacement crew that has your back. We provide many different stucco repair services, including fixing water leaks, cleaning stains, repairing cracks and more! And we can do it all for a cost-effective price that will fit your budget. Plus, we'll give you a kind of personal service that you sure won't get from any other firm. So give us a call today at 215-794-6858 to talk to a Hunterdon County stucco repair expert about your home.