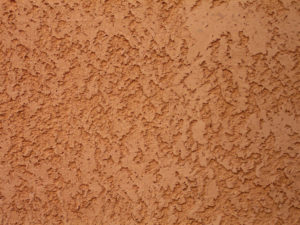 If you are thinking about buying a stucco home, or replacing your siding material with stucco, you may have a lot of questions about whether or not it's the right choice for you and your family. You've probably seen many stucco homes throughout the Mercer County area, but it's hard to get a good idea of the material's strengths and weakness from just a glance. That's why getting the lowdown from an expert is the best way to find out if a stucco home is right for you.
Ai Restoration is Mercer County's top stucco repair company and we have been considered the stucco specialists in our area for years. Our skilled craftsmen can repair stucco in any condition – there's nothing we haven't seen after over a decade of experience! In this blog post, we'll explain exactly what you can expect if you're thinking of installing stucco on your home.
Stucco has a pretty good reputation and tends to give homeowners very few problems, and Ai Restoration is here to tell you why. Here is a full list of everything you should know about stucco from the #1 stucco repair crew in Mercer County:
It's durable – Stucco is fire resistant, sound resistant and can last for decades. Unlike other siding materials such as vinyl or aluminum, which have lower life expectancies, stucco can last up to 100 years if properly maintained.
It's low maintenance – If you get your stucco regularly inspected and cleaned you're not going to see many problems besides a few, which are mentioned below.
Moisture is stucco's biggest enemy – If your stucco has any cracks or other openings from poor installation, moisture can easily creep in and create water damage and mold problems. Repair cracks quickly to avoid unnecessary problems and make sure installation is done by an expert.
Staining can happen, but is removable – Staining (usually due to mold growth) is another common stucco issue. But don't panic right away, a professional Mercer County stucco repair team should be able to easily remove it.
It's versatile – You may picture all stucco looking the same, but don't be fooled. There are many different textures and colors to choose from such as cat face, dash, lace and more!
Contact This Mercer County Stucco Remediation Team Today!
Overall, stucco is a durable and cost effective choice for your home with very few maintenance issues if taken care of properly. Now you might understand why you see so many stucco homes in the Mercer County area! So if you're looking to have stucco installed on your home, don't just call anyone – contact the Mercer County stucco remediation company trusted most by New Jersey residents. So call Ai Restoration today at 215-794-6858 to get help from true stucco specialists!