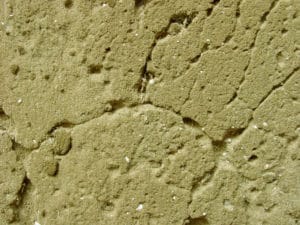 If you think a little moisture behind your walls is no problem, think again. Stains, leaks and mold – some of homeowners' worst nightmares when it comes to home maintenance issues – all are caused by water. Without proper care, these kinds of problems can cause serious and sometimes permanent damage to your home. So why even risk it? Find out how to nip the problem in the bud and stop water damage from ever making its way into your home.
Ai Restoration is a Main Line stucco repair company that has the most effective tips on how to keep moisture outside of your home (where it belongs!). We have 17 years of experience repairing and restoring water damaged homes in our community. That's why the employees at Ai Restoration are the most trusted stucco repair technicians on the Main Line.
Luckily, preventing water damage isn't rocket science. All it takes is knowing a little bit about how to detect the early signs of water penetration and how to take care of your home to keep it moisture free. Just follow the advice from our Main Line stucco remediation team below:
Seal it up – Stucco is water resistant, but not waterproof. Even a small gap can allow water to take a toll on your home. Having a professional put a coat of sealant over your stucco will really help keep moisture out.
Look closely for cracks – Even a hairline crack in your stucco walls can allow moisture straight through the water resistant barrier and into your home. Repair small cracks immediately to avoid mold, leaks and more.
Check exterior doors and windows – The wood trim of your windows and doors wont stick to your stucco forever. Check to see if they are separating from the wall and then have the gaps sealed with caulk.
Contact This Main Line Stucco Remediation Team Today!
Regular maintenance, like following the tips listed above, is the best way to prevent a water damage catastrophe in your home. Remember, a small leak or crack may not seem like a deal breaker, but if left alone for long enough the damage can be costly. If your home is in need of a maintenance check up, contact this experienced Main Line stucco repair team by calling 215-794-6858. You can also check out our blog on what to do if you have water damage, to get more answers from stucco specialists!