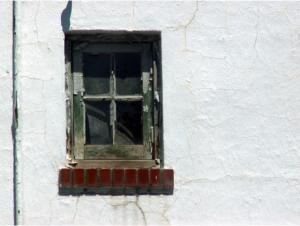 At Ai, we call stucco the Superman of house siding. When it comes to durability, longevity and safety, stucco almost always comes out on top! But even Superman has his weakness. So what is stucco's kryptonite? That answer is water. Water damage is one of the few substances that can throw stucco through a loop and create some problems. But luckily, Ai Restoration has the solutions to help you solve any water damage trouble.
Ai Restoration is a stucco repair company in Montgomery County and our skilled craftsmen know stucco siding like the back of their hands. We've been fixing water problems in stucco for over 20 years, so we know how to save your stucco from water damage before, during or after the problem arises.
Unless you're familiar with the telltale signs, water damage can be tricky to spot. Luckily your #1 stucco replacement crew in Montgomery County won't hang you out to dry. Instead, we've provided answers to a few of homeowners' most common stucco vs. water damage questions:
Why is stucco so easily prone to water damage? A lot of it comes down to installation. Poorly installed stucco that isn't sealed properly by your windows and doors offers the perfect entryway for small drops of water and moisture. Having a reliable Montgomery County stucco remediation team repair the stucco on your home the right way can save you a headache in the long run.
How can I tell if there's moisture behind my walls? Look for stucco tears. Those are the stains forming around your windows. If you see them it means your home is crying out for help! However, at times water damage is not so easy to spot.
If you're worried, simply hire a professional to take a look. If there's a problem, do I repair or replace my stucco? If the problem hasn't gone on too long, a repair may be all you need, but repairs are not long-term solutions, so if the damage is bad, stucco replacement might be the best option.
Contact This Montgomery County Stucco Replacement Company Today!
Whether you notice obvious stucco tears under your windows, or your homeowner's instinct is just telling you to get an inspection, you can trust Ai Restoration with your stucco repairs! We are the Montgomery County stucco remediation company that won't let you down. From stucco sealing, cleaning and repairing, Ai does it all. So call us today at 215-794-6858 so we can put use expertise on your home!