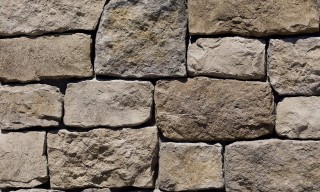 Often after moisture problems, window drainage issues, and other concerns that lead to stucco failure, our clients choose a different siding or combination of siding for their homes. If your stucco needs to be remediated and you want to replace it with an alternate siding option, we can help. For each remediation project we undertake, we assign a dedicated project manager whose job it is to guide the homeowner through every step of the process—including selecting replacement materials. Every siding option comes with its fair share of pros and cons.
In the end, what you choose will depend heavily on your home's design, your personal style and any functionality you require, but here are a few basic considerations when thinking about which stucco replacement option to go with.
Stucco Replacement Options: Stone & Stone Veneer
First, let's breakdown the pros and cons of stone siding.
Pros
Versatility – Just about any size, color, or texture can work for just about any style of home – European, Georgian, Prairie homes, cottage-style homes, Federal-style homes, and many others.
Appearance – Whether you want an elegant look or a rustic one with unfinished stone, make your home stand out.
Environmentally friendly – Not only might you be able to get stone locally, but its durability also helps the environment.
Durability – Wind, rain, ice, or snow. Stone can handle it all!
Cons
Choices galore – For some people, a plethora of choices can be daunting. But don't worry—the Ai Representative assigned to your project can help you make decisions on materials, colors and more!
Cost – A genuine stone exterior can get costly, but stone veneer is a more cost-friendly option.
Stucco Replacement Options: Vinyl
Second, we come to classic vinyl siding.
Pros
Low cost – Perhaps the best benefit to vinyl siding!
Minimal maintenance – Notoriously easy to maintain, just power wash it once in a while.
Withstand weather – Although vinyl might struggle to withstand a fastball from older kids playing in the backyard, it can still last against tough weather conditions.
Energy efficient – Vinyl can help you save money on heating and air-conditioning.
Cons
Repairs – From fading color over time to punctures from kids, vinyl is the most vulnerable to common repairs.
Short life-span – As often the case with cheaper materials, vinyl siding might not last as long as other options.
Poor installation compromises looks – Choosing low-quality vinyl installed by a someone without proper experience can look uneven.
Stucco Replacement Options: Brick & Brick Veneer
Next, we discuss brick siding.
Pros
Classic look – Many homeowners are drawn to the classic aesthetic of brick siding.
Durability – When installed properly, brick can last for decades. And it's hard to damage!
Veneer options – Can't afford a full brick exterior? Many veneer options exist!
Minimal maintenance – Like vinyl, brick always requires the occasional wash.
Cons
Cost – Brick can be a cheaper option. But like stone, there's a great cost difference between a full exterior vs. only a veneer.
Rot risks – Like stucco, brick can face some of the same moisture problems if not installed properly.
Contact Ai Restoration Exterior Building Envelope Specialists
No matter what stucco replacement options you're considering, Ai Restoration can help. We are experts in exterior building envelopes, including stone, vinyl, and brick siding. Reach out to us today for a quote and we'll gladly do the job right.