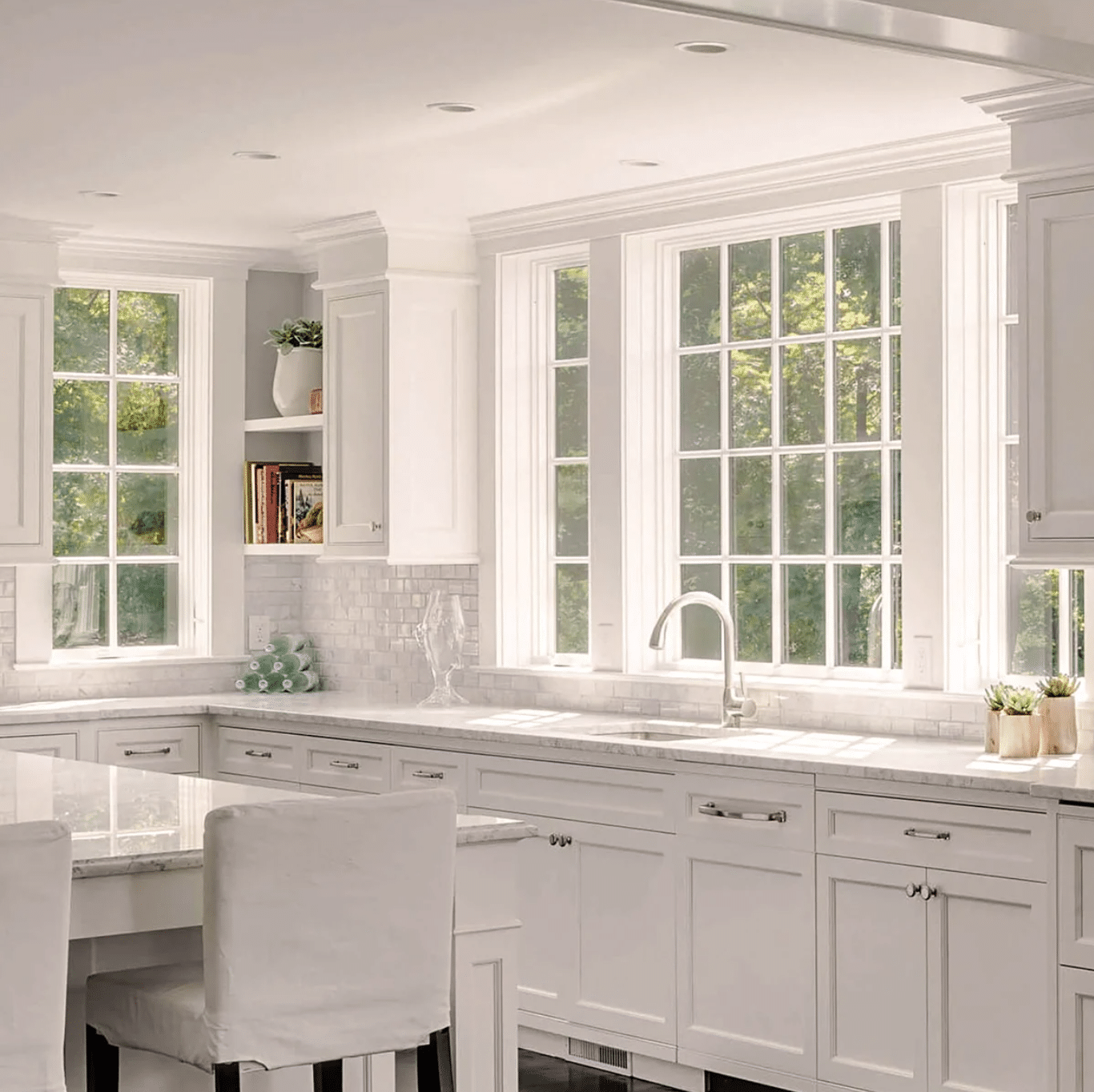 Replacing windows in stucco walls is a job best left to a remediation professional. In our 20 years of experience, we've seen an abundance of issues with seal failure due to a window replacement in stucco. So, in today's blog, we'll explain why replacing windows in stucco walls can be damaging to your exterior, and why a proper remediation with new construction windows may be necessary instead.
Problems When Replacing Windows in Stucco Walls
Why do replacement windows cause such problems with stucco siding? As we've discussed before, in order to properly seal windows and doors in a stucco exterior, there must be proper drainage systems so that water doesn't pool in and around the wall. New construction windows can be installed with the proper drainage components, including appropriate flashing and sealant.
Replacement windows, on the other hand, typically get installed into the existing window frame and sealed with caulk, without any avenues for water to drain away from the window. If caulk stands as the only thing sealing your home from moisture, it won't last. Inevitably, the caulk will fail and you could end up facing worse problems than before.
Replacing Windows in Stucco Walls Without Remediation
You might ask, "Okay, but is full remediation really necessary? Can you replace damaged windows without doing remediation work to the wall?" Unfortunately, not properly and not with any type of warranty. All window manufacturers have to install a "sill pan" under the window prior to installation. This sill pan catches any water that inadvertently gets in from the window, and directs it into a water management system. Without the water management system installed, the water will seep directly into the wall. That's why the solution involves more than just replacing a window.
Need Stucco Help? Contact Ai Restoration!
Don't make the mistake of replacing windows in your stucco walls! If you want your home treated properly, contact us at Ai Restoration.  Our team of professionals will gladly talk you through your needs and offer you a competitive quote.