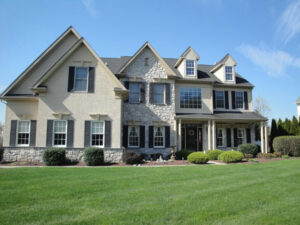 A home is one of the biggest investments most people ever make. To safeguard your investment, it's vital to identify and fix problems in a timely manner. For owners of stucco homes in particular, it's key to know the signs of stucco issues, which can lead to destructive water damage if not properly, promptly addressed. If you've noticed leaks in your home, cracks in your stucco exterior or other indicators of stucco system inadequacy, remediation may be needed to solve issues at their source. For comprehensive stucco remediation, Delaware County PA homeowners depend on Ai Restoration. Today, we'll give you a bit more insight into why.
Stucco Remediation Delaware County PA: Why Trust Ai Restoration?
If you find yourself faced with leaks or other issues that point to possible stucco system flaws, turn to Ai Restoration for a long-term solution. Here are a few reasons why we're the provider of stucco remediation Delaware County PA homeowners most depend on:
We draw on years of experience as we evaluate stucco issues and create a plan to handle them thoroughly and completely. We pride ourselves on doing things the right way and never cutting corners.
Our team members are true stucco experts who know how to preserve and restore stucco structures in any condition or situation that may arise.
In addition to stucco, we offer a wide range of high-quality siding options, all of which we incorporate into a water management system designed specifically for the unique structure. To satisfy different design goals, we can combine stucco with stone or siding.
Ultimately, the words of our clients are the best testament to our customer service and expertise, which is why we'd like to share this testimonial from Tammy:
"We are so happy with the work Ai Restoration completed for us. Our 12-year-old stucco home was in need of a complete remediation. We interviewed 4 companies within the Philadelphia region, and we chose Ai Restoration based on their experience with stucco remediation and the high level of professionalism. We were not disappointed. Ai Restoration exceeded our expectations for the project. The team was very knowledgable and professional. They educated us throughout each stage of the process.

The Ai Restoration team was very thorough to ensure the remediation/water management process exceeded all industry standards. There were multiple teams that came out to inspect each step after completion. The quality of work and level of detail the Ai Restoration team put into our home exceeds what other companies quoted us. If you want your home done right the first time, we highly recommend Ai Restoration."
Partner with Ai for Peace of Mind
Stucco system shortfalls are serious business, which means they should only be handled by a trained professional who cares about preserving your Delaware County area home and protecting your family. That's where Ai Restoration comes in. For any manner of stucco problems, we can deliver a dependable solution backed by a complete warranty. To learn more about our services and schedule a free in-home consultation, call us at 215-794-6858.