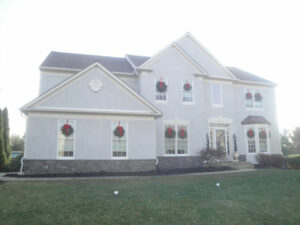 Whether you've noticed signs of poorly installed stucco and resulting damage, or you're simply ready to refresh the exterior of your home, you may be in search of a stucco expert in eastern PA. As you compare contractors, what should you look for to find the very best stucco professional in the area? Let's review the key qualities of a reliable stucco installation and remediation company.
Finding the Right Stucco Expert
If you have concerns about your existing stucco or are interested in upgrading your home's exterior, look for a local contractor who is known to be:
Experienced – Building exteriors are intricate systems, and working on them requires extensive knowledge and expertise. With over two decades of experience, the Ai team is fully equipped with the skills, licensing and insurance needed to provide top-quality, trustworthy work. We pride ourselves on using only the most advanced systems and products, from high-performance exterior building envelopes to stucco to stone.
Thorough – Some contractors may try to sell "re-siding" as a solution to stucco issues. While this may be a less involved process than full remediation, the unfortunate truth is that it's very unlikely to provide a lasting solution. Because it includes fixing any and all deficiencies in the greater system, remediation is the only true way to address why the stucco is failing and ensure long-term protection for your home.
Professional – Stucco remediation can be a significant investment, so it's important to work with a stucco expert you can fully depend on. As we coordinate your project, our technicians will stay in close contact and deliver the high level of professionalism, responsiveness and personalized service you deserve.
Partner with Us to Create & Preserve a Beautiful, Durable Building Exterior
At Ai Restoration, we take our role as stucco specialists very seriously. We are dedicated to offering the most functional, high-performing and aesthetically pleasing solutions possible to both our residential and commercial clients.
If you're interested in exploring options other than stucco, you can rest assured that we are true professionals in all sorts of siding products and how to install the correct water management system for each one. To learn more about us and schedule a free in-home consultation, call us at 215-794-6858 or fill out our contact form today.