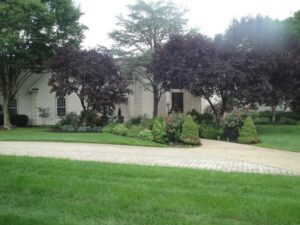 If you've been house hunting in eastern PA, then you've probably noticed a trend – many of the homes have stucco on part or all of their exterior. Seeing this may naturally prompt you to wonder about the pros and potential cons of buying a stucco home. As stucco remediation specialists who have worked on thousands of local stucco structures over the past two decades, Ai Restoration is here to share some expert knowledge and tips.
Buying a Stucco Home in Eastern PA? Here's What You Need to Know
When properly installed and maintained, stucco is one of the most durable exterior siding materials around. A well-cared-for stucco exterior can easily last 50-100 years or more and offer an array of benefits, including:
Energy efficiency
Reliable protection from the elements
Fire resistance
Noise control
Longevity
As you can see, buying a stucco home is an attractive option for many reasons. But, as we've already mentioned, it's crucial for the stucco system to be well designed and maintained in order to enjoy the advantages and avoid issues. More specifically, it's vital for the stucco to be expertly incorporated into a greater moisture management system to prevent mold growth and leaks.
If this hasn't been done, you might notice signs of stucco damage inside and outside of the home, such as staining, cracking and leaks around windows and doors. This is definitely something to look out for when inspecting a stucco home that you're considering making your own.
Need Help with Stucco? Trust Our Experienced Team
Delivering efficiency, durability and safety benefits, well-built stucco homes are a great investment. Still, there is unfortunately always a chance that underlying structural issues could come to light later down the line after purchasing a stucco home.
Should you encounter any stucco problems at any time, you can count on our eastern PA remediation specialists to help you get to the root cause and solve them comprehensively. Give us a call at 215-794-6858 to learn more about why we're the area's top-rated stucco contractor and set up a free in-home consultation!