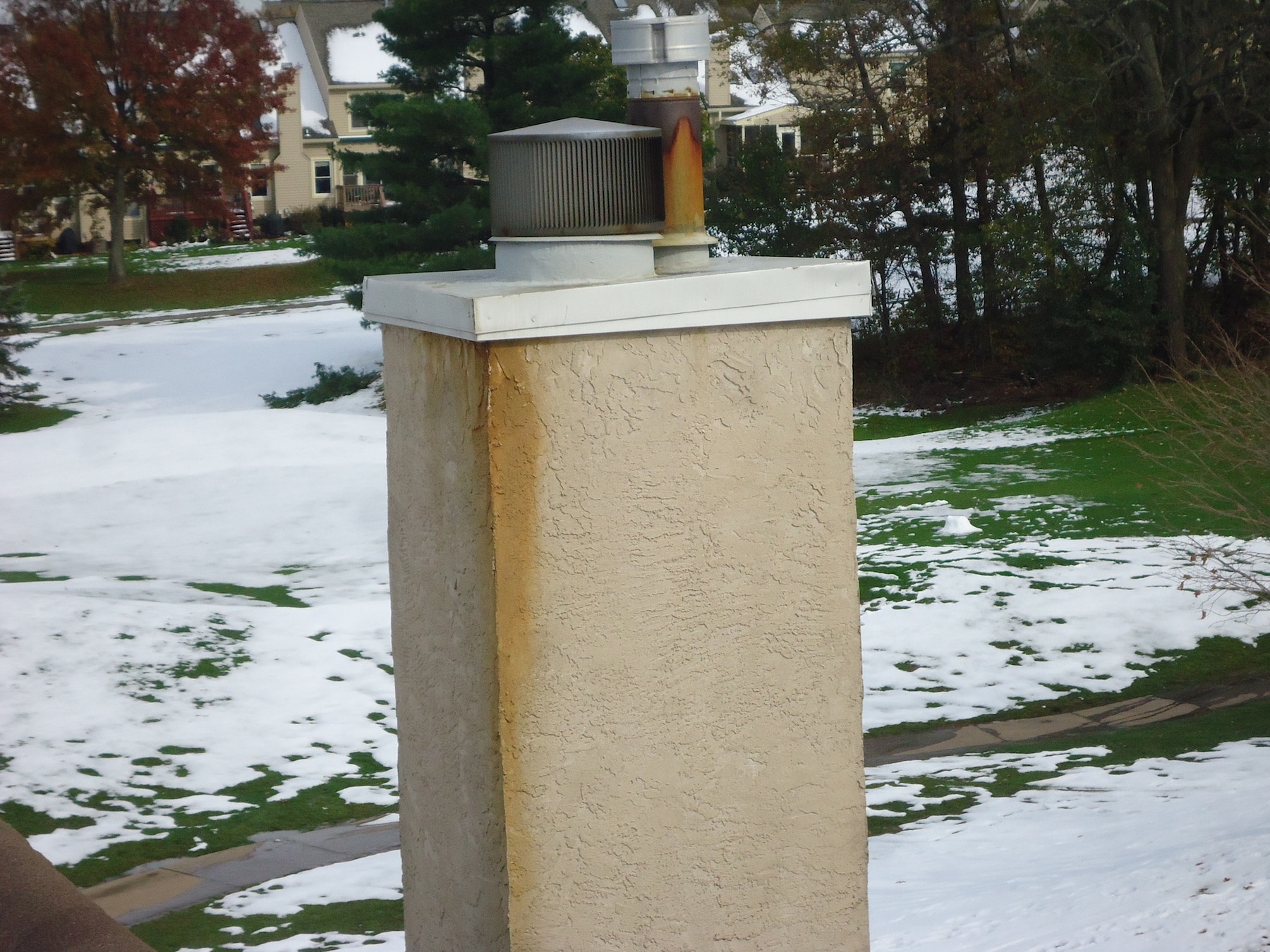 Have you noticed cracking around your stucco chimney? What about mold or rot? Or do you notice efflorescence? If so, you might need to look into stucco chimney repair. The deterioration on your stucco chimney could be more than just surface damage. This deterioration occurs either when a stucco covered chimney lacks vital components of a proper stucco system, or if the system wasn't installed correctly. In either case, your stucco system becomes compromised. So, if you're searching for stucco chimney repair in Southeastern Pennsylvania, we can help!
Why Choose Ai Restoration?
At Ai Restoration, we think it's important to understand and educate customers on everything from stucco installation to explaining the most common causes of stucco failure. When it comes to your home, we believe that you should understand exactly what the problem is, what caused it, and how to make sure the problem will never come back in the future. We understand that remediation can be a stressful time, so we aim to minimize hassle wherever possible by having consistent and open communication with our clients regarding our process.
Issues with a stucco chimney can often seem small, and sometimes they are! However, if problems surrounding your stucco chimney are symptoms of a larger problem with water intrusion, you'll want professionals who are qualified to help. Our team of experts can evaluate your stucco chimney and advise you on the best possible next steps for your home.
Responsive and Friendly Service
Check out our reviews! We have a reputation for providing quality service with a focus on excellent customer satisfaction. Our process involves assigning every project a dedicated representative who will not only walk you through every step of the remediation, but who will also be there to answer any questions that come up and help you make decisions about which materials to use going forward. A remediation is a difficult thing to go through without professional support, so we aim to truly be a partner for our clients.
Need Stucco Chimney Repair? Call Ai Restoration
If you need the best stucco chimney repair in the business, the professionals at Ai Restoration are ready to help. Even if you're not sure a if full remediation is necessary, we can evaluate your stucco and arm you with all of knowledge you need to make your next decision.  Contact us to set up a free consultation.