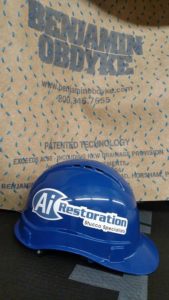 In a perfect world, stucco exteriors would require zero maintenance, stucco companies would always be honest, and stucco itself would literally last forever. The good is that stucco can last for really long time when installed properly and well-maintained. However, not every company is capable of proper stucco installation. Read on for 3 signs your stucco was installed incorrectly.
3 Signs You Didn't Receive a Proper Stucco Installation
Staining: Staining often appears toward the foundation of your home. It is a sign that too small of a gap was left between the ground and the end of the stucco during the installation. This can result in moisture staining or damaging the stucco. Staining is also commonly seen near drain spouts, water spigots, or other areas.
Cracking or crumbling: Cracking or crumbling is often a sign of moisture that has found a way beneath the stucco, either due to inadequate dry/cure time between coats or an inappropriate mixture of stucco. Improper draining or sealing can often trap moisture, causing deep-rooted destruction.
Mold: Potentially the most serious of the stucco damage, mold can eat away at your foundation, destroying your home before you even realize you've got a problem.
If you see staining, cracking/crumbling, or mold, contact Ai Restoration immediately. We will be able to determine the cause and extent of the damage.
Why You Shouldn't Trust Your Old Company to Fix Its OWN Mistake
We've all been there: Angry, frustrated, and feeling like we've been taken advantage of, which is certainly not pleasant or fair. BUT calling back your original company to fix its improper installation is likely to result in more problems. If they didn't know enough (or care enough) to provide proper stucco installation the first time, what makes you think they'll do it the second time around? Unfortunately, issues like these are all too common when a cheap installation company is in charge. Whether indifference or inexperience on the company's end, you, as the customer, are the one who suffers. You can protect yourself as a client by seeking out a truly professional company.
Try Ai Restoration For Standout Stucco and Superb Service
At Ai Restoration we have the highest of standards, which leads us to provide long-lasting, exemplary results. When it comes to stucco, we have nearly two decades of experience. We put all that expertise to use for you and your home. Not all stucco companies are created equal. See for yourself when you call us today for your free consultation.