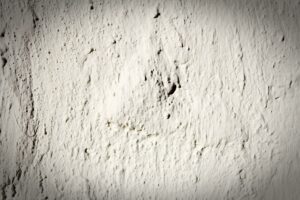 On our blog, we've covered stucco issues of all sorts, from cracks in stucco to missing weep screed. Today, we'll talk about bubbling stucco, an issue which may seem merely cosmetic but can actually be indicative of a much larger underlying problem. After explaining how bubbles in stucco can occur, we'll discuss bubbling stucco repair and remediation procedures which may be needed to resolve this situation.
Bubbling Stucco: Repair or Replace?
If you've noticed bubbling in the stucco on your home's exterior, you're right to be concerned about it. Much like cracks or lingering staining, bubbles can be a sign that the stucco was improperly installed. Further, it is often a clear giveaway of moisture damage occurring because the siding system lacks well-designed drainage and/or other key components. 
So, how should you proceed to find out if bubbling stucco repair will be sufficient to fix the issue or if full siding remediation is necessary? Your best bet is to enlist the expertise of a professional team like Ai Restoration. As eastern PA's trusted stucco specialists, we have diagnosed and successfully solved all manner of stucco issues over the years. 
Here's what you can expect when you work with us:
Thorough investigation

– Drawing on our extensive knowledge and utilizing proven techniques, we'll get to the bottom of your stucco issues and what's behind them. 
Complete solutions

– Rather than taking the easy way out and simply covering up flaws like bubbling in stucco, we'll craft a plan to address the root cause of your stucco problems. If the stucco system was not expertly designed, installed and sealed the first time, or inferior products were used, these inadequacies need to be fixed to keep the same issues from returning or worsening. Trust us to perform a full remediation using proper procedures and top-quality products to remedy any damage like mold or rot, plus keep it from recurring.
Throughout the process, we'll keep you fully informed of our findings. Your project manager will explain our recommended course of action, ensuring you understand what's wrong and how our method will fix it.
Call Ai for Help with Bubbling Stucco or Other Concerns
Thanks to our high standards of workmanship and customer service, Ai Restoration has become the go-to contractor for eastern PA homeowners seeking reliable stucco and siding installation and remediation services. If you have stucco questions or concerns, call us at 215-794-6858 to schedule a free in-home consultation.