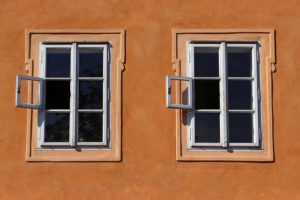 Have you ever wondered about stucco? For instance, what is stucco used for? How often is it used? Where can it be used? These are all important questions when building a home or remodeling your current one. You will want to know whether or not stucco can be installed on the exterior of your home or if you will need to remediate any issues first. It's also important to find out if you can use stucco inside your home. Ai Restoration is here to explain what stucco is used for in this post.
Stucco Siding
The most common use of stucco today is that of siding. Many homeowners across Pennsylvania love the aesthetically pleasing look of stucco. Stucco can be installed on the exterior of your home in place of vinyl or aluminum siding, brick, stone or any other material you normally see on a home.
Patios and Walls
Stucco can also be used for exterior hardscaping purposes such as patios. You can also build a stucco retaining wall or any the foundation for an outdoor seating area you desire. Brick and stone are not the only options for these types of fixtures.
Interior Uses
Stucco can also be used on the interior of your home. That's right; you can have stucco installed inside your home. This most often happens when you are adding or updating a fireplace. If you so choose, stucco can also be installed on any wall of your home's interior, if you so please.
Artwork
Stucco is also used in a lot of artwork these days. Artists use stucco to build sculptures or other pieces of artwork that they like to put on display in showcases.
Call Ai Restoration for Stucco Service
While we don't specialize in stucco artwork at Ai, we ARE experts in stucco siding, especially if your stucco needs to be removed, remediated and replaced. In fact, we specialize in the entire exterior building envelope, which is the whole system that separates the inside of your house from the outside elements. Now that you know what stucco is used for most commonly, call our office at 215-794-6858 to get answers to any other siding questions you have.