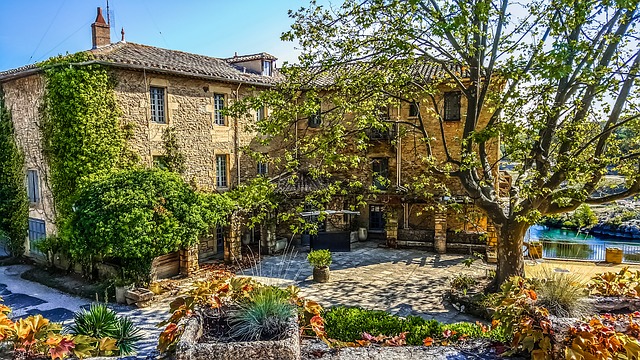 Stucco is a popular option for home exteriors throughout Pennsylvania and the rest of the Mid-Atlantic states. If you're building a custom home or looking to renovate an existing home's exterior, stucco is a beautiful and durable possibility. But before you dive into your project, let's explore the frequently asked question: what is a stucco house? The team from Ai Restoration is here to provide you with an explanation so you can make an informed decision.
What is a Stucco House?
Stucco is one of the oldest building materials in the world, used throughout ancient Greece, Rome, Egypt, Mesopotamia, India and beyond. Resembling clay or cement, it's formed through a mixture of lime, sand and water, and it's typically used as an exterior coating that fortifies the structure and prevents water from permeating. Modern homes sometimes use stucco as an interior coating as well. Stucco has proven a highly versatile material, with numerous colors and textures possible.
Why Should You Choose Stucco?
Why choose stucco for your home's custom build or renovation? For starters, when the stucco is installed properly by a reputable contractor, it can last quite a long time – think decades – with few problems and minimal maintenance. Furthermore, stucco's versatility allows you to customize it to your personal style and create a unique aesthetic. For many who dislike the look of siding, stucco is an appealing option.
Why Should You Have Stucco Installed Professionally?
We can't emphasize this enough: if you choose stucco for your home's exterior, always work with a professional contractor with ample experience applying stucco. Though beautiful and versatile, stucco is often installed incorrectly, leaving homes vulnerable to water damage and rot. (This kind of damage can cost tens to even hundreds of thousands of dollars to remediate.) Staining, cracking, efflorescence, and gaps around windows and doors are all signs of potential stucco problems. To avoid these issues, conduct due diligence on prospective contractors to ensure they're truly experienced in installing stucco systems.
Call Ai Restoration for Your Project
Ai Restoration has over two decades of experience working with stucco homes in Pennsylvania. For stucco installation or remediation, give us a call at 215-794-6858 and schedule an appointment. We offer the most advanced, proven products and systems for homes that look beautiful and stand the test of time. Our fully licensed and insured experts are waiting to provide you with stellar service.