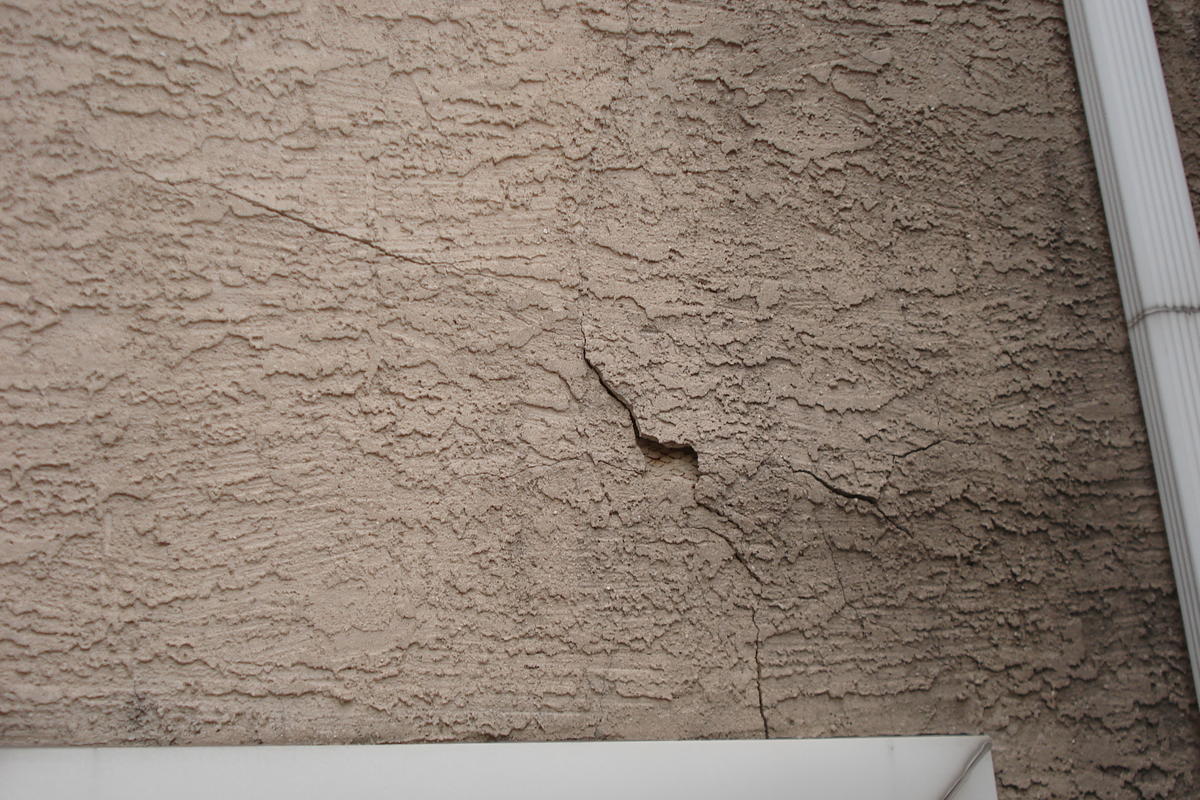 Stucco is sturdy and beautiful, traditional yet timeless. There's a reason so many people love stucco. But no one loves blemishes on their home exterior, including cracking. If you're seeing stucco cracks, when to worry is a question you're undoubtedly asking yourself, given that cracking can speak to more damage and even rot beneath. We're here to offer some insight into stucco cracking and the course of action you should take.
Assessing the cracks
This step should be performed by experts.  While all of us are capable of seeing a crack, not everyone is capable of diagnosing any underlying issues.
Localized cracks: Cracking that is localized to one area of your home's exterior is typically a sign of water that has seeped underneath the stucco. Near a window or door, cracking could be a sign of a missing joint or work bead.
Comprehensive cracks:  If you've noticed cracking throughout the exterior, most likely the stucco was applied improperly or at a time of inclement weather.
For both types, Ai Restoration will be able determine the appropriate, cost-effective solution. We are a team of highly trained experts with nearly two decades of experience. We can tell if a crack can be easily patched or if more thorough remediation is necessary. Left unchecked, cracks can lead to more costly problems.
Avoiding DIY hacks to "fix" the cracks
Do not try to DIY fix stucco cracks. If you search "stucco cracks when to worry", an abundance of search results will pop up. However, without expert diagnostic training, your "fix" will most likely mask and even exacerbate the real problem causing expensive damage to your home.
In life, when you have a medical problem, you go the doctor for an answer; when you have stucco cracks,  go to the stucco remediation and restoration experts at Ai Restoration for the solution. Call us today at (215) 794-6858 to schedule an in-home consultation and worry no more.