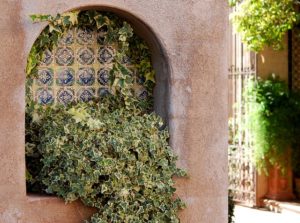 Are you in the market for a new home? No matter your price range, or where you are looking, one of the features you should be on the lookout for is the presence of stucco. You might ask yourself, should I buy a stucco home?  Stucco is durable, long-lasting, and when it is installed properly, helps prevent moisture from entering the home and increases its value in the long run. Let's take a closer look at what to look for when purchasing a stucco home.
Was the Stucco Installed Properly?
The most important thing to ensure is that the stucco was installed properly on the home you want to purchase. If the stucco was not properly installed it could lead to water getting into the home through cracks near windows and doors. This can cause a serious moisture and mold issue. Stucco inspections can go a long way in determining whether a stucco home is a good investment.
What Type Of Stucco is Used?
When people refer to a "stucco home" they could mean one of two things: synthetic (EIFS) or hard coat stucco. EIFS (exterior insulation and finish systems) was a popular material choice in the 1980s and earned a bad reputation because of poor installation and moisture-related damage. Before you buy a stucco home, it's worth determining which material was used and how long ago it was installed so you have all the facts.
Was Moisture Testing Performed?
A visual stucco inspection can help if determining whether or not a stucco home has suffered from water damage. An inspector will look for stains, cracks, deterioration and other major warning signs. However, if there is damage present underneath the surface—i.e. damage that could present major problems and get much worse before it reaches the exterior siding—only moisture testing will reveal that. Be sure to have moisture testing performed before buying a stucco home.
Call Ai Restoration for Service Today
Are you in need of remediation for water damaged stucco? If so, you want to use a contractor who has extensive stucco experience, including installation, remediation and repairs. Call the team from Ai Restoration at 215-794-6858 to schedule an appointment for expert service.