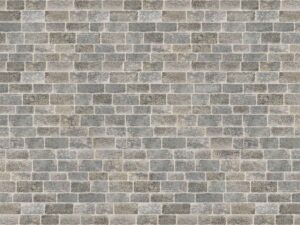 As you may already know, missing stucco system components or improper stucco installation can lead to catastrophic water damage. If stucco issues have been discovered at your home, perhaps you're ready to start fresh with a different exterior material. It's totally possible to successfully replace stucco with brick, vinyl and other siding options, so long as you work with a reputable siding specialist like Ai Restoration. Let's talk about the process and why you might choose brick in particular to transform your eastern Pennsylvania or New Jersey home.
Can You Replace Stucco with Brick?
When choosing a new siding material for your stucco remediation project, it's important to consider your home's unique design and what will be most functional as well as aesthetically pleasing. Of course, it's also necessary to keep your budget in mind. 
Here are a few reasons why brick might be appealing to you:
Timelessly charming, brick can increase the curb appeal and overall value of your home.

Durable and easy to maintain, brick will remain beautiful for years to come with just an occasional wash.

Sturdy and resistant to damage, brick will last dependably over time, so long as it is expertly installed.

Brick veneer is available as a more cost-effective option if a full brick exterior isn't in your budget.
Whether you decide to stick with stucco or to revamp your exterior with brick, brick veneer, vinyl siding or a combination of siding products, proper installation of the new siding system complete with a robust water management system is absolutely crucial to its long-term performance. 
It is certainly possible to replace stucco with brick and solve moisture issues. But, if key steps are missed or done incorrectly, it will set the stage for the same problems to happen all over again, which is the absolute last thing you want after financing a remediation project.
Work with Ai to Say Goodbye to Stucco/Siding Problems 
At Ai Restoration, we are known for our thorough approach and the attention to detail we apply to every remediation project we complete. For over two decades, home and business owners have trusted us to solve their siding system flaws and safeguard their structures against the elements for the long run, all while making them more beautiful in the process. To learn more about our unparalleled products, systems and service, call us at 215-794-6858 for a free in-home consultation.