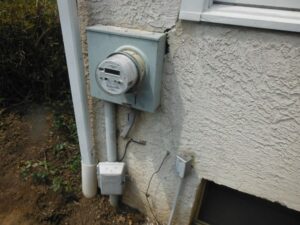 When done right, stucco is a resilient siding material – but even so, it's important to monitor it for changes over time. If you notice deterioration, staining or cracking stucco, you might wonder if another layer of stucco may be needed. In turn, you may wish to get an estimate for re stucco over existing stucco cost. The truth is, simply adding more stucco over imperfections won't fix what caused them in the first place. Our eastern PA area stucco experts are here to tell you more about why this is an incomplete solution and how to actually fix stucco issues.

Why Applying Stucco Over Existing Stucco Won't Be Worth the Cost
If you've noticed signs that something isn't quite right with your stucco exterior, it's important to take action promptly to keep the situation from worsening. Maybe you've already talked to a re-side contractor and inquired about re stucco over existing stucco cost. 

While re-siding may seem like an effective route, the reality is that it won't resolve underlying stucco system flaws – meaning the same issues will eventually recur all over again. So, it's best to do things right the first time with a contractor who will fix any underlying damage before proceeding with reapplying stucco or your choice of a new siding material. 

At Ai Restoration, we don't skip steps when addressing stucco issues. We know that visible damages like cracks and stains on stucco are often symptoms of a larger issue, and we treat them as such. Here's a summary of our tried-and-tested stucco remediation process:

Our stucco specialists will fully evaluate your exterior to reveal the root cause(s) of any damage.

Then, we'll draw on our training and expertise to remedy issues in full. This could mean adding a proper moisture barrier (we use a sophisticated triple-layered product), correcting structural issues, repairing damage and handling any other problems that were hidden underneath the stucco or siding.
Finally, we'll apply your choice of a new finishing material to ensure your home is both stunning and well protected from moisture moving forward.
See for Yourself Why Ai Is Top Rated
Eager to nip stucco issues in the bud before the damage adds up and becomes more costly to fix? Your first step is to contact Ai Restoration for a free in-home consultation and product demonstration. You can find examples of projects we've completed across eastern PA on our website, along with customer testimonials demonstrating our commitment to offering top-of-the-line service and stucco restoration that stands the test of time!