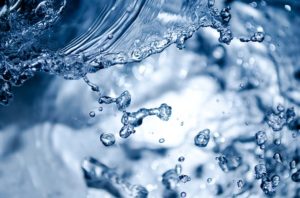 Owning a home comes with quite a lot of responsibility. There's always something to work on around the house, including monitoring the health of any siding installed on the exterior of your home.
Today, the team at Ai Restoration will discuss our number one tip for how to maintain stucco.
What is Reservoir Cladding?
Stucco is, like any masonry exterior (including brick, stone and cement board) a reservoir cladding. This means that they all absorb water to varying degrees, and so they must be separated from water sensitive materials within the exterior wall assembly.
With reservoir cladding, there must be a proper path for water to drain behind the exterior so that it does not damage the underlying materials. If there is no such water management installed, catastrophic water damage can occur.
Our #1 Tip for How to Maintain Stucco
All homeowners know that water can be a major source of problems all throughout the home. Our biggest piece of advice for maintaining a stucco exterior? Be vigilant in noticing signs of water damage and act quickly if you see a concern.
From leaking appliances to a leaking roof to burst pipes and everything in between; water has long been a source of issues in residences across Pennsylvania. Leaks and other water damage left untouched can lead to the growth of mold and mildew, both of which can cause serious health issues for people of all ages in your home.
What Does Stucco Damaged by Water Look Like?
When monitoring the status of your home's stucco you need to be on the lookout for water damage. You will notice that affected areas of the stucco might have brown stains, which is indicative of water damage on various building materials, such as drywall, flooring, cabinets and carpeting. Some other signs of water damage to your home's stucco include the following:
Cracks in the stucco
Gaps between the stucco and windows and doors
Visible leaks into the home
Areas of deterioration of stucco
An increase in humidity in the home
An increase in moisture in the home
Missing caulk around the windows
Dark streaks where the walls meet the roof
Corners of windows have stains or dark streaks
Home smells moldy or musty
The base trim has become warped
Chunks of stucco are missing or have fallen off the home
Call Ai Restoration for Stucco Repair
Have you noticed cracking, brown stains or other issues that signify water damage on your home's stucco? If so, it's important that you call the experienced team from Ai Restoration at 215-794-6858 to schedule an appointment for stucco repair. Our team will diagnose the issue and make the necessary repairs so water is no longer a problem with your stucco.