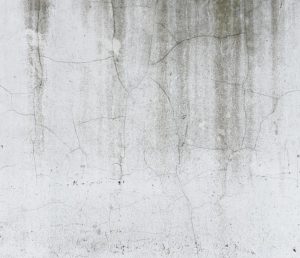 Stucco is still a popular option for the exterior of homes all throughout Pennsylvania. You can choose just about any color when installing stucco on your home, which makes it easier to accent with shutters, how you paint the door, and if you have brick or stone anywhere else around the home.
But, what if there are problems that arise with the stucco? Can stucco be repaired? With very minor cracks, it's possible stucco can be repaired. However, these are three instances in which the problem indicates repair may not be enough to truly solve the problem, and remediation is necessary.
Large Cracks in the Stucco
The most common problem with stucco is that it can crack. If a proper water management system is not installed, water can cause cracks and wreak havoc behind the stucco. Poor installation can also cause cracks in the stucco. If you notice cracks in your stucco, you will want to call the experienced team at Ai Restoration to inspect your home. We can help determine if you have cracks due to water damage, improper installation or both.
Water Stains on the Stucco
Have you noticed stains on your stucco recently? Stucco should be treated after it is installed on your home. If it is not treated, rain can do a lot of damage. The stucco can wear down over time. Water damage to stucco will wind up leaving stains in just about any location of the home's exterior. Our team can help remove the contaminants on the stucco from the water, clean the stucco, and then apply water-resistant sealant to prevent the damage from happening again.
Presence of Mold Inside or Outside
Stucco that is not properly installed with an effective water management system can experience an abundance of moisture. When the moisture gets behind the stucco, mold growth usually follows. Mold behind the stucco can wind up making its way into your home, which can be a serious health issue for you and your family.
Contact the Trusted Ai Restoration Team Today
Have you noticed any of the issues outlined today with your stucco? If so, it's time to call the team at Ai Restoration to schedule a consultation. Our team will work with you to determine the best way to move forward with your exterior. Call the office today at 215-794-6858.