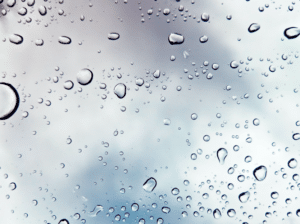 In your eastern PA home or business, your windows serve as your portal to the outside world. They allow you to view your surroundings or catch a cool breeze on a pleasant day. But sometimes, they can present an issue when precipitation comes. Leaky windows can be a tell-tale sign of a siding system that wasn't professionally installed and may be lacking a proper system for long-term moisture protection and drainage. Let's elaborate.
What Do Leaky Windows Mean for Your House?
To understand why leaky windows often point to bigger issues, it's helpful to understand the basics of door and window installation. Adding these elements to a structure involves creating openings in the frame, making these spots more susceptible to moisture intrusion.
To manage this situation and keep water from seeping in where it doesn't belong, expert installers will make use of several components:
Flashing tape, providing protection against moisture intrusion around window and door openings 

Sill pans, sloped to divert water away from windows and doors

Water-resistive barrier, installed before the siding goes on
All of the above should be incorporated into a comprehensive moisture management system to shield the entire structure against moisture damage. But all too often, this doesn't happen due to installers not paying mind to these small yet essential details. The resulting mold, mildew and rot from moisture getting trapped without an effective drainage route poses a major safety hazard, demanding prompt response with professional remediation.
Explore Remediation Solutions with Our Pros 
Windows are a common problem area, and they often indicate issues throughout the siding system. At Ai Restoration, we truly appreciate the trust that home and business owners put in us to install or remediate their siding systems with total expertise and close attention to detail. This testimonial from Terry affirms the high quality of our work and service across siding materials:
"Sean and his crew did a terrific job on the stucco and stone remediation on my home. Excellent craftsmanship and a pleasure to work with. Highly recommend." 
To learn more about how we can help with your specific concerns and, if our professionals deem it necessary, execute a remediation transformation with the siding of your choice, get in touch at 215-794-6858.