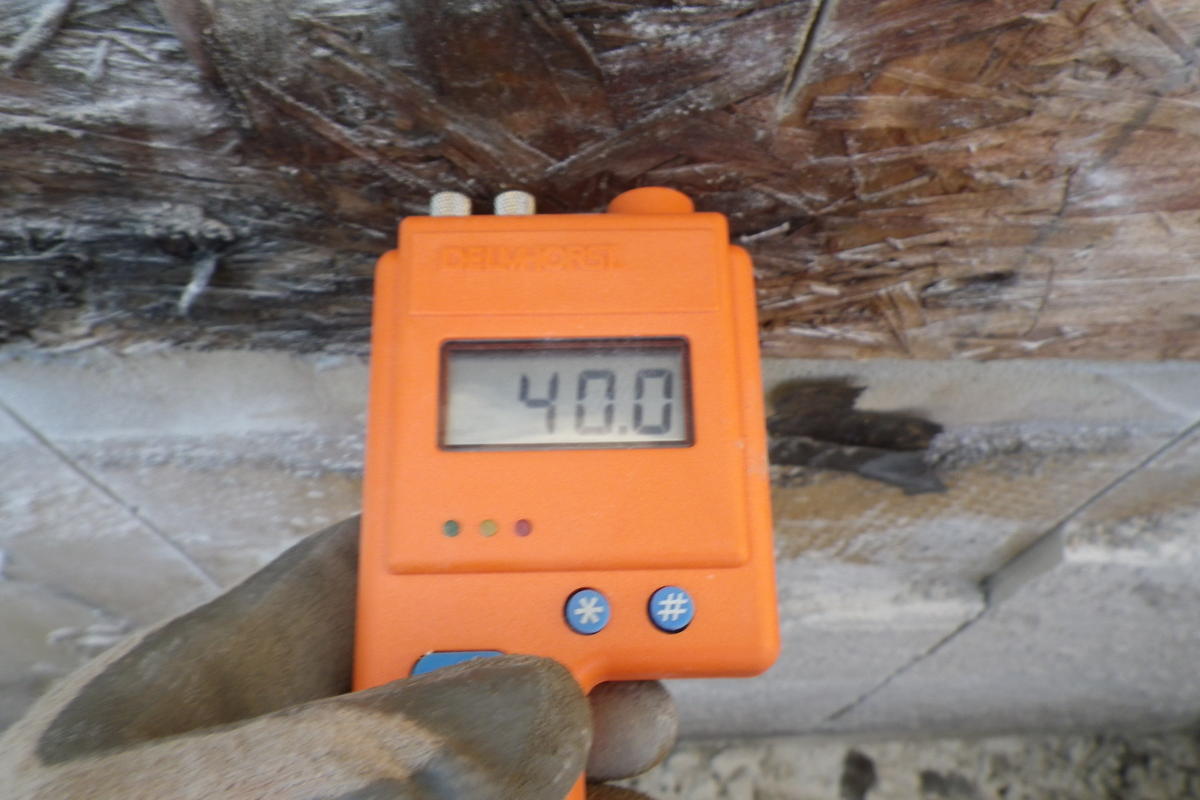 If you've recently had a stucco inspection, you may have some questions about moisture readings. What could high moisture readings indicate? As you know, stucco's purpose, like any siding, is to protect your home from the elements and prevent moisture from entering and damaging your home. So if you find high levels of moisture, could it mean you have structural damage? Furthermore, what if you only have high levels in one area? Does that require full remediation? Let's explore.
High Moisture Readings in Stucco Walls: Meaning
First, statistics are meaningless without context. For example, think of someone who doesn't know much about baseball. If you tell them, "That player's batting average is 100," they might think that sounds good. Unfortunately, it isn't. Or to give another example, if I told you my son can make 3 out of 10 free throws in basketball, that wouldn't be impressive. However, if I also told you my son is 5 years old, then it becomes very impressive!
The same holds true for high moisture readings in your stucco walls. If your reading shows a moisture level of 20%, how do you know if that's good or bad? Consider this:
8-15% – considered common and "normal" in an exterior wall
16-19% – elevated levels, should be corrected before damage occurs
20-24% – indicates excessive moisture and the possibility of damages (if not now, certainly over time)
25%+ – often indicates underlying damages, rot, and decay.
High Moisture Readings in Stucco Walls: Remediation?
Second, with the above in mind, at what point does your stucco require remediation? At 15%? At 20%? The answer isn't so cut and dry. Regardless, you don't want your home to suffer water damage. That will cost you far more than remediation in the future. Therefore, if your levels read above 15%, you should consider having your stucco evaluated by a remediation professional as soon as possible. This sort of problem doesn't simply go away, and will get worse if left unaddressed.
Now, you might wonder, "What if only one spot shows high levels? Does even that require full remediation?" Because stucco functions as a system, we can't assume that one spot indicates an isolated incident. If one spot shows high levels, then:
There is a good chance damages exist outside of this particular spot.
A proper system must entail a drainage plane to allow water and moisture to escape. The only way to install this is on an elevation. If this is not done, the current problems will likely return.
Consider your warranty! You don't want to have to do all this work again!
Contact Ai Restoration for Help!
Finally, if your report shows high moisture readings in your stucco walls, then contact us at Ai Restoration. We're known as THE remediation experts throughout the tri-state area. We'd love to prove it to you!