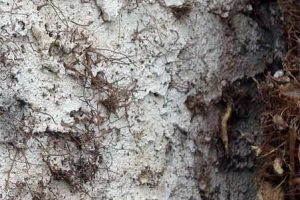 Most of us have heard the adage "No news is good news." However, with hard coat stucco problems, you may want to follow the opposite advice. While stucco may appear to have no issues or only minor issues on the outside, it can often cause major problems for your home on the inside. This is why it's essential to have it inspected and maintained regularly by experienced stucco professionals.
What Are Signs Of Common Hard Coat Stucco Problems?
Staining and Efflorescence: White, grey, black, and green stains or splotches on your stucco can signify water issues.
Mold: If you spot mold on your stucco, you've got a problem. Don't simply scrub the surface—major mold headaches could be hiding beneath.
Stucco Extending Below Grade: Stucco should not meet the ground. If it does, moisture has no escape and may cause cracking and crumbling.
Cracking and Crumbling: Also caused by trapped moisture or high pressure, cracks and crumbling need to addressed before they become pathways to the complete destruction of your home.
What Causes Hard Coat Stucco Problems?
Improper installation is the main cause of most stucco problems. Other common factors are poor maintenance and extreme weather. Once you own a stucco home, you need to educate yourself on how to best detect and prevent stucco problems. Through proper maintenance you can do just that.
How Can I Avoid Hard Coat Stucco Problems?
Besides keeping an eye on your home for the aforementioned signs, here are a few other steps to take:
Hire a vetted, experienced professional to install your stucco. When you scope out your options, we know you'll be satisfied to see Ai Restoration's high customer satisfaction and our far-reaching renown as experts in the field.
Schedule a professional, annual stucco inspection with an experienced remediation company. Calling the professionals immediately ensures you'll have a seasoned eye inspecting your stucco for minor issues before they turn into major problems.
Follow PROPER stucco maintenance. Be sure to maintain your stucco properly, because types of upkeep that may work for other home exteriors may not work for stucco. For example, sealing and painting stucco can block its naturally porous nature and trap moisture within, and power-washing stucco can destroy it.
Ai Restoration: The Local Stucco Experts
Call Ai Restoration for help with all of your stucco and home exterior needs. With our nearly two decades in the home restoration and remediation business, there is no problem we haven't seen.