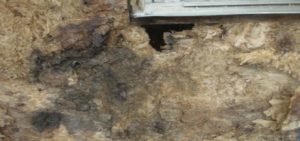 The more unpleasant a task is, the more likely we are to put it off. We've all been there—leaving an unpleasant chore for another day or delaying home repairs if they do not seem urgent. However, home repair, remediation, and restoration experts agree that delaying necessary repairs will only lead to higher costs and worse damage. As experts in stucco restoration, our team at AI Restoration can explain the benefits of timely stucco repairs.
Common Culprits That Stealthily Destroy Stucco—And Your Home's Foundation
As a homeowner, you're more likely to notice unsightly, surface-level damage. However, the true source of any destruction often lurks far below the surface.
Water: Though stucco is a permeable surface, water that becomes trapped beneath the stucco's surface can damage your home's foundation through mold and rot.
Improper Installation And Repairs: When properly installed or repaired, stucco is a breathable surface. Your home's foundation is protected by installing appropriate weather-proof house wrap and properly maintaining the integrity of your stucco.
Poor Maintenance: Maintenance that is delayed, ignored, or done incorrectly is the surest way to cause thousands of dollars in damage.
Stop Stucco Damage In Its Tracks
The best way to halt or prevent any stucco deterioration or damage involves calling in an expert stucco restoration team—and not only after you see a problem.
Survey your stucco exterior on a monthly basis to look for signs of stucco problems. Changes in weather and/or season can cause or reveal issues.
Call in a professional stucco restoration and remediation team immediately upon spotting any potential problems. Consulting DIY blogs and local handymen might seem like an easier or cheaper option, but only companies experienced in stucco restoration and remediation can correctly quote the project and fix your problem down to the root.
Have a stucco inspection performed. As the old saying goes, "An ounce of prevention is worth a pound of cure." After your inspection is performed, we can help you address any problems indicated on the moisture report before they get worse.
Stick With The Stucco Experts For Stucco Restoration!
For an exterior that protects your home and raises your property value, choose expert stucco restoration. When properly maintained and installed, stucco is a stellar product for your home's exterior. For a free consultation, call Ai Restoration at (215) 794-6858 today.