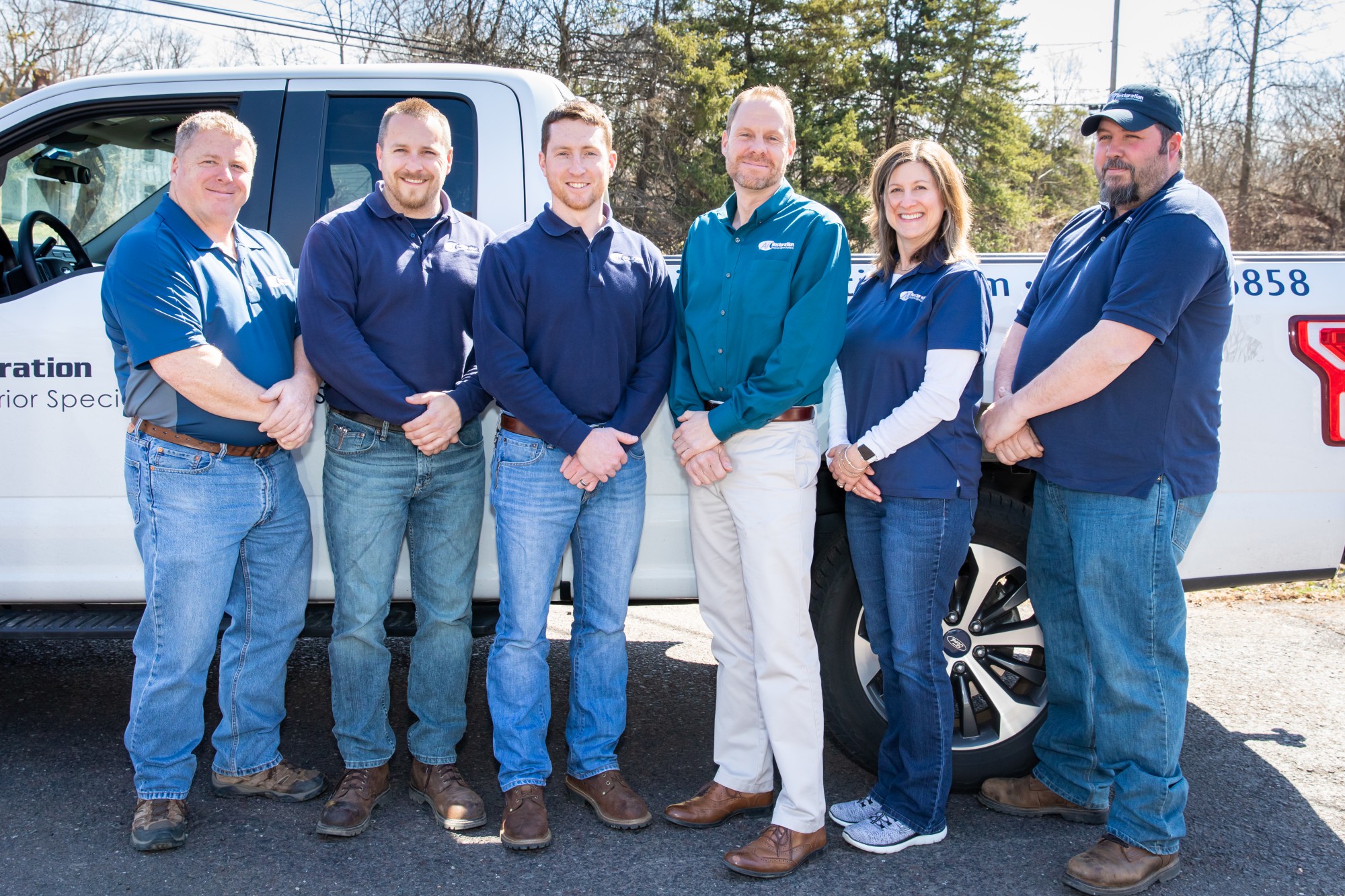 When well constructed, stucco homes have impressive longevity. But if parts of the stucco siding system are absent or lacking in any way, it can unfortunately leave the home vulnerable to leaks, mold and mildew growth and other serious impacts. Thus, fixing exterior stucco that is revealed to be problematic in any way is key to preserve the home investment and protect the inhabitants. For all manner of stucco issues in NJ and PA, Ai Restoration is qualified to provide a comprehensive long-term solution.
The Experts at Fixing Exterior Stucco in PA & NJ

If you start to notice signs of stucco damage like staining on exterior walls, cracks/deterioration or leaks around windows and doors, it's important to have them professionally addressed in a timely manner. If ignored, these issues will only get worse over time, leading to more substantial and costly structural damage.
At Ai Restoration, our knowledgeable team is equipped with the training needed to identify stucco system issues, pinpoint their source and fully resolve them. We know that fixing exterior stucco requires more than just taking the siding product off and replacing it. Rather, stucco remediation will be needed in order to fully diagnose and address any and all underlying issues.

Over our decades of experience, we've seen it all, from improperly installed stucco to poor quality products to missing moisture management systems. We know how to deal with all of this, and we take our job very seriously. 

As an example, here's the story of how we helped Dan & Elaine in Maple Glen, PA:

Dan and Elaine were in the midst of replacing their windows when they discovered problems. Ai Restoration was able to help them not only fix all the stucco problems, but completely transform their house into their dream home. We properly installed a beautiful combination of siding, stone and stucco.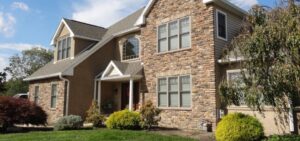 Depend On Ai Restoration for a Built-to-Last Home Exterior

For PA/NJ stucco remediation that is thorough, skillfully done and backed by a comprehensive warranty, look no further than Ai Restoration. In addition to being your local stucco specialists, we also work with all other major exterior building products, including:

Stone

Brick

Siding

And more
Call us at 215-794-6858 to schedule a free in-home consultation with one of our experts.