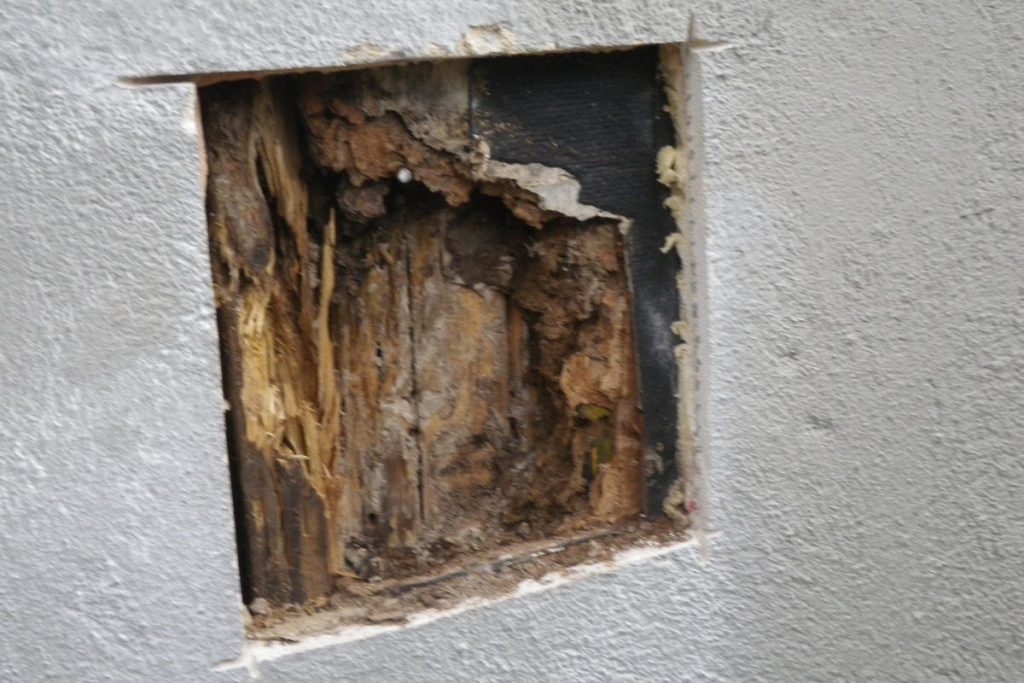 EIFS, or exterior insulation finishing system, is an exterior cladding system that was marketed as a stucco alternative when it gained popularity in the 70s and 80s. Like stucco, however, it was discovered that many homes with EIFS were not equipped with the proper drainage systems. Additionally, this resulted in catastrophic underlying damage beneath the surface of the siding. Since the underlying damage on EIFS homes can be so extensive, EIFS replacement alone is likely not enough to solve underlying issues. Most of the time, a full remediation is necessary before new stucco or siding can be applied.
Understanding the Parts of EIFS
First, EIFS has a lot of complex components that work together. In order to understand potential issues with it, you need to understand how it works. Improperly installed EIFS is usually without one or more of these vital components:
Water-resistive barrier (WRB) covering the substrate.
Insulation board secured with an adhesive, or mechanically, to the substrate.
Drainage plane between the WRB and the insulation board.
Glass-fiber reinforcing mesh embedded in the base coat.
Water-resistant base coat applied on top of the insulation to serve as a weather barrier.
Finish coat using colorfast and/or crack-resistant acrylic co-polymer technology.
These parts work together to protect the home from moisture damage. Each is an essential component to the whole. Therefore, if there's a problem with one, there's a problem with the system.
Common Issues with EIFS
Second, issues with EIFS usually boil down to improperly installed systems or systems with missing components. These mistakes often result in:
Accumulating moisture in the wall cavity
Wood damage
Mold growth
Cracks
Thin stucco
In the U.S., lawsuits continue to crop up thanks to these problems with EIFS. For the proper installation of any siding, you need properly trained workers, extensive knowledge of the products and manufacturer specifications, as well as overall experience and supervision. At Ai Restoration, we do not install EIFS siding, but we have been called on many occasions to remediate EIFS with faulty installation and replace with a properly installed system.
EIFS Replacement: Consult with Ai Restoration
Finally, if you're considering remediating and replacing your EIFS with stucco, brick, stone or vinyl siding, the experts at Ai Restoration can help. We work with clients to help them understand the extent of the underlying damage and remediate the problem so it doesn't happen in the future. Made up of the region's leading experts on siding remediation, our team has earned our reputation as the #1 remediation company in Eastern PA. Contact us to arrange your consultation.