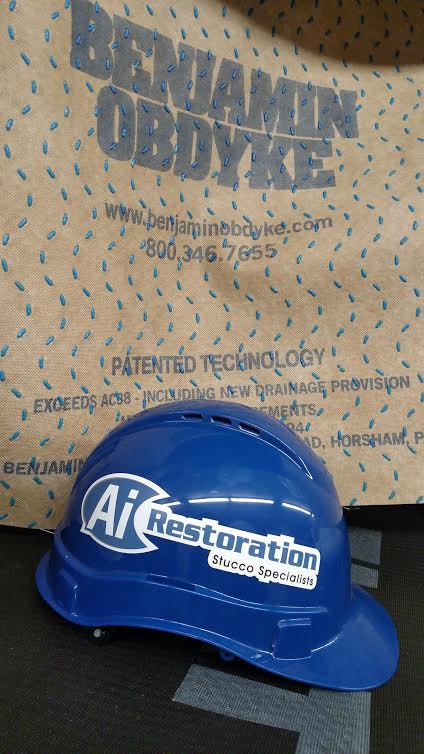 EIFS, also know as artificial stucco, is an insulating and protective finish system for exterior walls. EIFS provides excellent insulation and is almost completely waterproof. And because it is cheaper and easier to install than traditional stucco, it has become popular among builders. However, this synthetic stucco has been known to cause problems and to require EIFS remediation.
What is EIFS Remediation?
Remediation is the process of fixing the faults and deficiencies in the stucco or EIFS. Both stucco and EIFS can experience damage from wear and tear over its lifetime. Cracks will appear, staining can occur, or deterioration may begin.
It's important for homeowners to keep an eye out for the warning signs of damage. At the first signs of damage to your exterior walls,  you will want to call a professional stucco/EIFS remediation team immediately to assess the situation.
Why It's So Often Necessary
There are a few reasons why EIFS remediation is needed so often.  One reason is because EIFS can crack fairly easily. EIFS is usually a thin, brittle, coating applied over a soft substrate. This combination of a thin coating over a soft base make EIFS vulnerable to damage. Impacts to the surface can result in cracks. And those cracks will allow water to seep in and create further damage to the wall.
EIFS not being a proper sealant is another reason why EIFS remediation is often necessary. Water and moisture can make their way behind the artificial stucco wall if it is not properly sealed. The moisture can't drain or dry once it gets behind the walls. The trapped moisture results in mold and rot, severely damaging wooden studs and wall sheathing underneath.
EIFS remediation can be necessary when the product is applied improperly. EIFS must be purchased directly from an EIFS distributor. The distributor is responsible for training applicators. The distributor is also responsible for ensuring that applicators are properly trained and certified. It is the responsibility of the distributor to ensure that EIFS is sold only to those certified applicators. However, there is no guarantee that the EIFS work was done by a certified applicator. If the job wasn't done by a properly trained professional, there is a good chance you will need EIFS remediation in the future.
Does your EIFS or Stucco Need Remediation? Call in the Professionals!
Ai Restoration's expertise in stucco and EIFS remediation guarantees you accurate and effective solutions. We are stucco specialists who know how to preserve and repair stucco, real or synthetic.
Ai Restoration bring years of residential water remediation and restoration experience to every stucco project we do. We are stucco specialists who know how to preserve and repair stucco in any condition and any situation.
Ai is one of the only companies that offers a complete warranty that encompasses all the work we do. This guarantees you long-term protection of one of your most valuable possessions, your home. Call us today at (215) 794-6858 for an estimate!