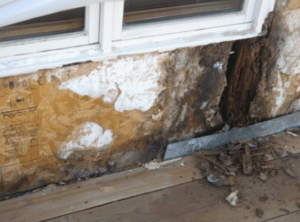 When looking into purchasing a home or replacing the exterior of your current home, you'll likely come across many types of exteriors—two of which are stucco and EIFS. The two are often confused for one another because they look aesthetically similar at a distance. Once you get up close and personal, however, the difference between stucco and EIFS becomes clear.
More Than One Distinct Difference Between Stucco And EIFS
With any comparable products, it's important to be aware of the benefits—and detriments—of each. While not much different in price, there is more than one significant difference between stucco and EIFS.
Materials: Both stucco and EIFS are applied in multiple layers, yet what makes up the layers are noticeably distinct. Stucco is made up of portland cement, lime, sand, and water. Its texture and color are completely customizable. EIFS is made up of foam plastic and thin synthetic layers. These weaker materials make EIFS an inherently less reliable product.
Durability: While both stucco and EIFS are may have issues with cracking, EIFS is thinner and more brittle, resulting in more frequent cracking. On the other hand, stucco may develop small cracks over time, but they are fixable. If you have a stucco home, annual inspections by an expert stucco remediation and restoration company will help remediate any issues with cracks.
Permeability: As the Northeast climate is one of extremes that includes frequent rains, your home's exterior needs to be more than just nice to look at. Stucco is sought after in Northeast homes due to its breathability. With expert installation of this reliable and structurally sound product, stucco allows moisture an escape route. This ensures that water will not become trapped beneath the stucco, which would lead to rot or mold. Unfortunately, EIFS offers no such escape route due to its synthetic nature. Because of this, EIFS problems are running rampant in homes and causing tens of thousands (or even hundreds of thousands) of dollars in damages for unsuspecting homeowners.
Expect The Exceptional From The Experts At Ai Restoration
As experts in stucco installation, remediation, and restoration, our team at Ai Restoration prides itself on high quality craftsmanship and reliable service. No matter what exterior you decide upon for your home, the most important choice you'll make is the company you choose for installing that exterior. Call Ai Restoration today at 215-794-6858 to schedule an appointment.