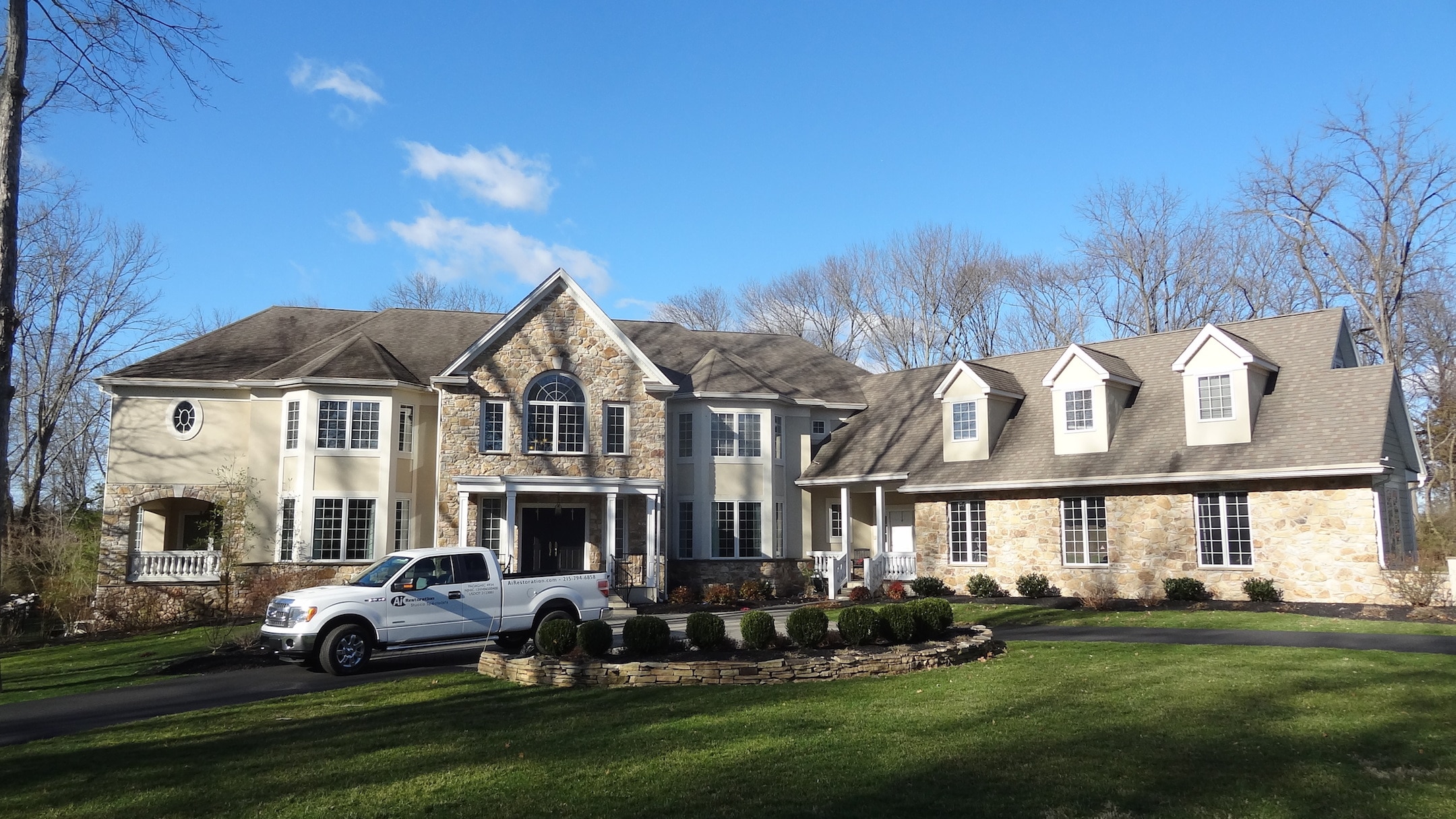 If you've had problems with your stucco in the past, few things can be so frustrating. Most of the time, stucco failures require remediation. After all, if the root problem doesn't get addressed, you can expect to require repair after repair after repair. Because a repair simply addresses external damage, but remediation aims to address the root cause. With that in mind, what causes stucco failures? Thankfully, they come down to one of two simple reasons:  an incomplete stucco system or improper installation. Let's look at these in-depth.
Stucco Failures and Remediation: Incomplete System
First, the one cause of stucco failures is an incomplete stucco system. Stucco doesn't merely consist of plaster smeared onto the outside of your house. It involves a complex system of numerous interdependent parts. Each part to the system plays a vital role in the overall function of the system as a whole. These parts include:
Sheathing/substrate
Weep screed
Water-resistant barrier (WRB)
Insulation board
Meth or wire lath
Scratch coat
Brown coat
Finish coat
Metal flashing (if on the roof)
Each of these parts works in conjunction with the others to protect your home from invasive moisture. If one of these parts is missing, the entire system becomes compromised! Therefore, only full remediation can solve the issue.
Stucco Failures and Remediation: Improper Installation
Second, the other major cause of stucco failure comes from improper installation. So, maybe your stucco system has all of the necessary parts, but what if these parts weren't properly installed? Some of the most common installation errors we find include:
Damaged water-resistant barrier
Stucco extends 

below grade

Gaps between 

doors and windows

Inferior weep screed used
Little or no flashing installed
Stucco applied too thinly
No control joints
If someone installed any part of the stucco system improperly, then the whole system becomes compromised. Just like if the part itself were missing. Thus, just like above, if your stucco wasn't installed properly, you'll need remediation to fix it.
Need Remediation? Contact Ai Restoration!
Finally, as you can see, if want to prevent stucco failures, you need remediation! And there's no better company to call than Ai Restoration. Our team of friendly experts can provide you with a thorough consultation, and ensure that your stucco problem gets fixed right. Reach out to us today!