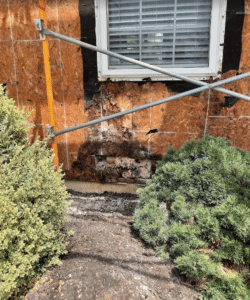 For commercial properties across eastern Pennsylvania, stucco can be a great exterior choice thanks to its resilience, versatility, affordability and neutral look. But, as is the case with any kind of siding material, stucco needs to be properly installed in order to deliver lasting, reliable performance under stress from the elements. At Ai Restoration, we take pride in offering a team of commercial stucco contractors who know and apply the best techniques and systems.
What Makes Us the Best Commercial Stucco Contractors?
Whether you call Ai for initial stucco installation at a new property or for remediation of a faulty stucco system, you won't regret doing so. We are known by business and home owners throughout the area for our commitment to customer service and our vast experience (over 25 years) working on structures of all sorts. Plus, we offer comprehensive warranties that we stand behind on both our craftsmanship and the products we use.
But don't just take our word for it; take a look at this list of key qualities that stood out to a property owner named Vee while working with our team:
On schedule 

Transparent/prompt project updates 

No hidden costs 

Extremely detailed 

Up front about every minor change to work order 

Professional team 

Always cleaned at the end of the day 

No unrelated disturbances or rude behavior from any team member 
"Bottom line: Great team, awesome job!" -Vee
Partner with Our Stucco & Siding Pros
If you have concerns about your existing stucco or want to find the most qualified commercial stucco contractors for a new installation, Ai Restoration is the way to go. Along with stucco systems, our vast, in-depth building exterior knowledge and skill set also extends to brick, vinyl, stone and beyond. 
From multistory buildings to apartment complexes to townhome developments, our hardworking team has the capabilities to transform structures of all sizes and types. Water remediation and effective exterior protection strategies that deliver long-term results are truly our specialties.
For a free product demonstration and estimate for your project, get in touch with us at 215-794-6858.