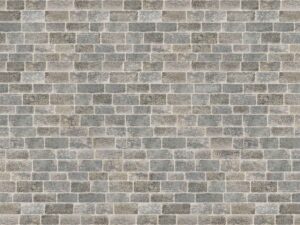 A classic exterior cladding option that never goes out of style, brick can enhance the look of your home and boost its resale value — so long as it is installed properly. If you're seeing brick separating from wall at your eastern PA residence, however, this is a tell-tale sign that there are flaws in the siding system. In such a situation, it's important to consult local exterior professionals such as the Ai Restoration team promptly, so that they may diagnose and remedy the issues at play.
Brick Separating from Wall? What This Could Mean
As with any siding material, the performance and longevity of brick hinges on it being integrated with the right moisture management system. If brick begins to disintegrate, come away from the wall or otherwise show signs of premature wear, there is a high likelihood that water damage is a contributing factor. 

During periods of precipitation, the presence of a comprehensive, well-designed drainage path and moisture barrier is absolutely vital to ensure moisture does not become trapped behind the siding material and penetrate into the wood framing and ultimately the walls. This is true for authentic brick and brick veneer, as well as for:

At Ai Restoration, our professional siding installers have been partnering with property owners since 1997 to ensure the long-term protection of their homes and other cherished structures. 

Drawing on in-depth knowledge and experience, we install the most advanced moisture management products under top-quality siding to maximize its lifespan. For problematic exteriors, we provide full remediation, which involves removing the current siding to reveal and correct the inadequacies beneath before reinstalling new siding complete with the necessary moisture-controlling components. 

Count On Us for Beautiful, Well-Protected Siding 

Through our expert installation and remediation services, we make water intrusion a worry of the past. Whether you currently have brick that needs attention on your structure, or you're interested in having brick or another siding material professionally installed, look no further than our trusted team. 

Give us a call at 215-794-6858 to schedule a free consultation at your property and learn more about our proven, warrantied exterior solutions.