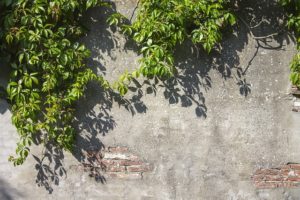 Stucco is one of the more popular siding options available for homes throughout Pennsylvania today. Stucco really took off in popularity back in the 1990s and is still an option for new construction and for those renovating their homes. Do you know what the benefits of stucco are? Do you know if stucco is the right option for your home? Let's take a look at the benefits of this siding option in today's post from the experienced and trusted team at Ai Restoration.
No Limitations
Stucco does not have many limitations, which means it can be added to the home as an afterthought unlike brick or stone. Brick requires the construction of a concrete footing or a lintel. If you decide later in the construction phase of your home that you want stucco, it will not be an impossible project to undertake.
Color Can be Mixed
The color of the stucco can be mixed at multiple stages of installation, making it last much longer than the color of brick or stone. The color of your stucco won't fade as quickly because it is mixed into the final coat, the color coat, and the top coat. The actual color will remain longer along with the finish. Stucco that is installed properly will also be resistant to water damage from rain and from your sprinkler system, which means a resistant to mildew. The stucco will wind up looking new for quite a few years.
Affordability
Stucco is one of the most affordable siding options for new and existing homes in Pennsylvania. Stucco is more affordable than brick and stone, and comparable to wood, vinyl and aluminum siding because it is a simple mixture that is applied to the home.
Low Maintenance
Stucco does not require a lot of maintenance, such as painting, replacing missing pieces and repairing cracks if it is installed correctly. When you work with a trusted team like the one at Ai Restoration, you will have minimal maintenance for your stucco.
Contact Ai Restoration Today
Do you want to install stucco on your home? Are you building a new home and want to discuss your stucco options? If so, contact the experienced and trusted team at Ai Restoration today by calling 215-794-6868 to schedule an appointment.