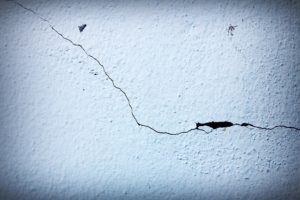 Stucco continues to be a popular choice for homeowners when it comes to adding material to the exterior of their home. However, though homeowners may be wondering how to repair large stucco cracks, they should never try to attempt any repairs to cracks on their own. Why? Repairing stucco is not easy. It's also a process that should only be handled by an experienced stucco contractor in Pennsylvania. Today, the team from Ai Restoration provides you some tips on how to repair large stucco cracks so you understand how involved the process is.
Signs of Water Damage
The most important reason why you should never attempt to repair a crack in the stucco of your home is that it could be a sign of water damage to the stucco and the home. Water damage is nothing to ignore and nothing to take a chance at when making your own repairs. Water damage, if left alone, can wind up causing mold and mildew build up inside the home, which easily becomes a health hazard for all who live in the home.
Moisture Reports Can Help
If you're concerned about possible water damage, one option is to have a moisture report conducted. This report will help determine how much moisture has gotten behind the stucco and explain the extent of the damage to the stucco, the wood behind the stucco, and other areas of the home.
If you have already had your stucco inspected and are unsure how to interpret the results, read our stucco inspection report FAQs.
Personal Repairs Could Make it Worse
If you attempt to make the repairs to the cracks in the stucco of your home yourself, you could wind up making the problem much worse than it truly is. There's no reason to risk making the issue with the stucco worse, which can easily lead to a more costly repair project from a reputable company. Aside from reducing your repair costs, you can also avoid causing extensive damage to the wood behind the stucco, your windows, doors and other areas of the home.
Contact Ai Restoration Today
Have you found problems with how to repair large stucco cracks? If so, it's time to contact Ai Restoration in Pennsylvania to schedule an appointment for service. Call the office today at 215-794-6858 to schedule your appointment so the proper repairs can be made in a timely manner.