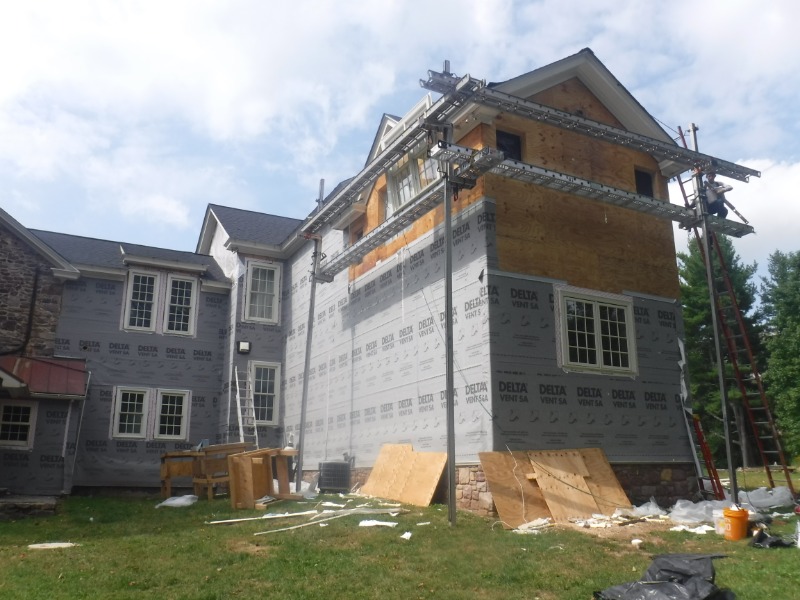 Every home needs a water resistive barrier under its siding. In fact, most states require one by law. But if you're looking to buy or sell a home, you need to understand the importance of a water resistive barrier under the siding. Now, if you're not sure what a water resistive barrier is, or why it's so important, don't worry. That's exactly what this blog is about!
Water Resistive Barrier Defined
First, a water resistive barrier (WRB) is a protective material installed between the sheathing and the siding. It sits just under the siding. A proper barrier will be responsible for doing the following:
Keeping water out of the interior
Allow for drying of the exterior
Prevent air flow in/out of the interior
This is not only an essential piece for ensuring the moisture management of an exterior building envelope, but also the energy efficiency. It's also important to note that while the type and brand of WRB system installed is important, the installation itself is equally important. An improperly installed system will not be completely effective, resulting in possible water problems down the road.
Importance of Water Resistive Barrier Under the Siding
Second, having a quality WRB under the siding of your home is essential to maintaining its structural integrity in the long run. Believe it or not, siding isn't truly waterproof, no matter how well it was installed. Therefore, a water resistive barrier under the siding exists to protect essential building components from water and moisture damage. Granted, even the best WRB can't defend against a wild typhoon or category 4 hurricane, but they're crucial for other storms. Without a quality water resistive barrier under siding, even a routine thunderstorm can cause massive damage to your home.
Ai Restoration Can Install a Water Resistive Barrier Under the Siding
Finally, if you need a consultant for all things WRBs, or if you need WRB installation, then contact us at Ai Restoration. Over the years, we've developed a reputation for superior customer service and the best quality work. If your home needs a WRB, we're the company to call. Reach out today!