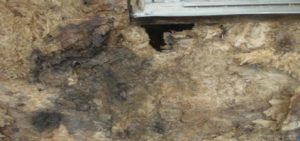 Stucco is a cost-effective, reliable material for the exterior of your home. When correctly installed and thoughtfully maintained, stucco can last close to a century. What does it mean to take care of your home's stucco exterior? Read on to discover Ai Restoration's top Do's and Don'ts for stucco maintenance.
Do complete an annual inspection. This step is both the easiest and the most necessary. If you don't survey your exterior regularly, you likely won't spot problems, such as cracks, mold, or staining until it's too late. When caught early, small cracks (less than 1/8″ of an inch) can be patched before they widen, and staining can be cleaned from the surface.
Don't try to take care of mold or large cracks yourself without consulting stucco experts. Mold in or near cracks might need more than a good scrub. In fact, mold that has seeped into your home's foundation could be causing dangerous rot. Cracks that are larger than 1/8″ necessitate more than basic patchwork.
Do carefully clean your stucco to keep it looking pristine. Stucco is amazingly sturdy but also very fragile when it comes to concentrated high pressure, such as pressure washing causes. At Ai Restoration, we know how to clean stucco without causing damage to your home.
Don't paint over your stucco! Stucco is a porous material that expands and contracts making it a perfect exterior for the extremely varied climate that we experience in the northeast. Painting stucco destroys its naturally porous nature, trapping moisture in between the layers of your home, leading to destructive mold.
Do keep a close eye on areas near windows and doors, as well as protrusions, such as dryer vents and electrical boxes. Being vigilant will ensure that if any gap occurs, you'll spot it before water can seep in to cause damage. Due to natural home settling, these areas are prone to developing gaps, especially if stucco installation was not done properly.
Don't allow just anyone to complete stucco maintenance, repair, or remediation on your home. Choosing a stucco restoration or remediation company is a major decision; choosing the cheapest company doesn't mean a good deal; most likely it will end up as a raw deal for you in the end.
Stay on Top of Stucco Maintenance with Ai Restoration
You don't have to wade through stucco maintenance alone. Calling our experienced stucco technicians to determine your home's needs is a smart and stress-free way to deal with stucco maintenance, repair, and remediation.