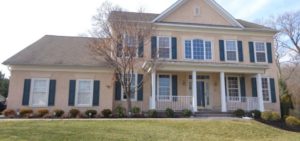 Whether you're considering stucco finish options for your forever home or for a home that you plan to resell, there are a variety of popular texture choices. Here, we will explore the benefits of traditional finishes, as well as some up-and-coming trends in stucco.
Stunning Stucco Finish Options
Stucco is a classic and stylish exterior, which is why so many home and business owners choose it. Here are a few different options for stucco finishes:
For Classic Elegance, Try the Lace Finish
The lacy look is the most traditional, and probably the first that comes to mind when you think of stucco. It's appealing on both homes and businesses alike, and often, it's chosen because flaws can be hidden within the deeply textured finish.
The Sand or Float Finish Offers Versatility
This finish is perfect for both residential and commercial exteriors. The texture can vary from fine to medium to coarse depending on the look you desire. Plus, it is fairly easy for an experienced stucco craftsman to patch.
Trendsetter Alert! Smooth and Sophisticated
Smooth stucco is becoming more and more popular, and there's no doubt as to why – it's beautiful! Although it requires an expert hand to apply, the simplicity of cleaning it and its pristine appearance make it a trending choice.
Beyond these finishes, there are additional finishing and color options. A color that pops, a neutral that blends in, or anything in between can be yours. Just make sure you choose an experienced company to install it.
Trust in Experience. Trust in Ai Restoration
While other companies may try to lure you with cheaper costs, at Ai Restoration we let our high-quality work stand for itself. That's because we know that stucco, when done properly, takes time and quality materials. If stucco is your choice, there is no one better than Ai Restoration to install it. With nearly 20 years of experience in stucco installation, remediation, and restoration, we are confident we can provide you with your dream finish. Call us today at (215) 794-6858 for a free consultation!