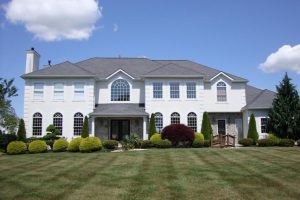 When we consider what we want out of a purchase, whether it's a service or a product, the most important question we can ask is, "What am I getting for my money?" This is different from, "How much does it cost?" The first discusses quality and value; the second is a dollar amount. So, is stucco expensive? The experts at Ai Restoration offer a breakdown of the real value of quality stucco and experienced installation.
Is Stucco Expensive? That Depends on Your Understanding of Cost Vs. Value
The initial cost of stucco and installation can seem pricey to the average homeowner. In the age of snappy search engine results from contracting companies and tons of tips from DIY blogs, it is tempting to choose cheap. However, we aren't talking about a craft or an art project; we are talking about your home. And when you are choosing the exterior of your home, you need to consider what you expect that exterior to provide. A quality exterior is attractive and energy-efficient, enduring and resilient. Stucco exteriors, when installed correctly, are all of these things; plus, they are low maintenance! Check out the top factors that can make stucco a superior exterior worth the investment.
Aesthetics: Stucco is not a trend. The elegance of stucco appeals to classically and modern-minded homeowners–and homebuyers. After all, who wouldn't want a home with an exterior known to last half a century?
Durability: Stucco is long lasting. When properly maintained, stucco can last from 50 to 100 years!
Low Maintenance: When taking care of your stucco home, an annual inspection catches any issues before they become expensive. Simple fixes allow homeowners to maintain their beautiful homes affordably.
Resilience: Stucco isn't just beautiful; it's strong, too! Intrinsic to its application, stucco has flexibility thanks to one of its primary layers of mesh lath, which lends it buoyancy. Add to that stucco's ability to absorb and expel moisture, and we've got one high-quality product.
Energy Efficiency: Stucco homes are excellent at keeping homes cooler in the summer and warmer in the winter. This is a bonus when you consider the high energy costs of cooling and heating our homes in the Northeast.
Quality Installation
Of course, all of these naturally superior factors of stucco are nonexistent if stucco is not installed correctly. Stucco takes time to apply correctly as well as knowledge of the process. Ai Restoration has been in the business for over 20 years. In that time, we have installed countless stucco exteriors for happy customers. Just as often, we receive calls to remediate stucco that has been installed incorrectly by other companies. Remediation can be a staggering six figures because it often goes hand in hand with mold remediation. Avoiding this hefty price tag is as simple as choosing an experienced and knowledgeable company like Ai Restoration.
Choose Wisely. Choose Ai Restoration.
So, is stucco expensive? Yes, and no. When you consider that stucco is an investment with great returns, you'll see the value is worth the cost. Call Ai Restoration at 215-794-6858 today to set up a free consultation with one of our stucco experts.