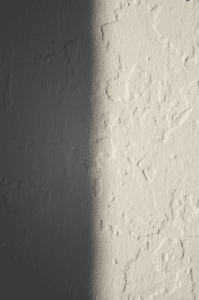 When skillfully installed, stucco is one of the most resilient siding materials out there. Unfortunately, it is all too often done haphazardly, with corners cut and key components left out of the system. This can compromise the performance of your exterior system, resulting in moisture damage throughout your structure. When such a situation becomes apparent, one may naturally wonder: How much does it cost to redo stucco? In this article, we'll explain why it can vary greatly.
How Much Does It Cost to Redo Stucco?
If evidence has arisen that your stucco system is letting in moisture with no adequate system to drain it out, this is a major problem. Over time, damage will inevitably worsen, unless the core problems are addressed through stucco remediation.
So, how much does it cost to redo stucco in order to correct all existing concerns to protect the structure from taking on further damage going forward? The exact number will depend on the following:
How much and what type of damage is present?

Which components are missing, inadequate or otherwise need to be addressed? (Flashing around windows and doors, moisture barrier, drainage system, weep screed, etc.)

How long has this been going on? 
Generally, stucco problems become more costly to fix the longer they are left unaddressed. So, it's a wise decision as a home or business owner to seek out professional stucco remediation as soon as possible. This way, you will prevent worsening damage and avoid increasing expenses while assuring long-term protection for your structure and those inside.
Entrust Our Professionals for Stucco Solutions
Facing a failing stucco system can feel overwhelming. At Ai Restoration, we strive to ease the process, with understandable explanations and clear communication each step of the way. Using proven products and systems, we will provide a full solution with long-term reliability for all of your stucco system concerns, not just a temporary patch. 
The sooner you call us, the better — from both a cost and safety perspective. So, reach out to our eastern PA stucco specialists at 215-794-6858 for a free consultation and product demonstration at your home or commercial property.