Founder & CEO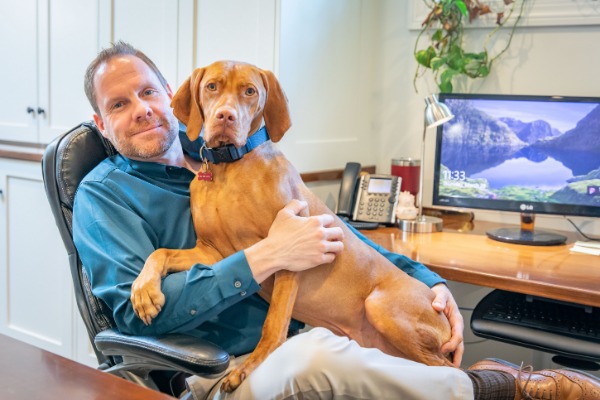 Before he founded Ai Restoration, Gavin was heavily involved in Semrow Construction for almost a decade. It was a decade of mastering all facets in the construction of residential homes. After growing up in the construction industry and studying architecture at the University of Wisconsin, Gavin founded Ai Restoration and dedicated the business to solving concerns related to water/moisture intrusion on exterior building envelopes.
Gavin's mission is to take pride in Ai Restoration's commitment to excellence, strive to inspire and empower his employees to be passionate and confident to produce the highest quality workmanship obtainable. As part of that, Gavin ensures that Ai employs the latest technology available, and that he himself continues to obtain the latest education and training related to constructing high performance exterior building envelopes.
Gavin is a member of AWCI (Association of the Wall and Ceiling Industry), PHRC (Pennsylvania Housing Research Center), Building Science Corporation, the Historical Society of Bucks County and Doylestown Chamber of Commerce. Current certifications are from; Dorken Group, Fortifiber Building Systems Group, Benjamin Obdyke, CertainTeed, James Hardie, Norandex, Marvin, Pella, Anderson, Thoro, Parex, Dryvit, Aquron and Mapei.
Outside of the office, Gavin is committed to spending as much time with his son as possible, exploring and appreciating all that this amazing world has to offer. He is passionate about helping dogs in need and enjoys working with local shelters and rescues. Gavin loves to stay active and there's a very good chance you'll run into him and his dog Baron if you are out hiking, running or even skiing on some mountain in the middle of nowhere. Be sure to say hi!