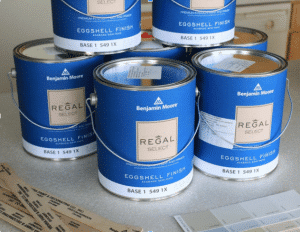 When a stain or crack appears on your stucco, your first instinct may be to pull out a paint can and cover the mark up with a few coats of a new color. But beware! Although painting your stucco might seem like a simple and handy solution, stucco professionals do not recommend it. There are many reasons why it can be harmful to the breathable, robust material homeowners all over our area love. Let Ai Restoration explain why!
Ai Restoration is a stucco repair company in Somerset County and our skilled craftsmen are the most experienced stucco repairmen in our area. We have been beautifying homes in Somerset County with our stucco remediation services for over 17 years, so when you work with us, you can trust that your home is in the right hands.
Here are a few of the reasons why we at Ai Restoration – the most reliable stucco replacement company in Somerset County – don't recommend painting stucco:
Stucco needs to breath – One of the main reasons you shouldn't coat your stucco with paint is because stucco is porous. This allows moisture that hits the surface to easily evaporate away. A coat of paint can harm that breathability.
Paint peels – Maybe not right away, but eventually the nice coat of paint you put over your stucco is going to peel. If you love the low-maintenance aspect of your stucco, paint would quickly become your enemy.
Some paints attract mildew – Some paints contain natural oils that attract algae or other mildew types. This may increase the likelihood of mold growth on your home.
You can't put stucco over paint – Once paint is on your stucco, no stucco can go over it. The stucco will not bond to the paint and will crack and fall away. That means if any repairs require a new stucco coat, you'll have to have a professional sand blast the paint off and then re-stucco – which is going to cost you!
Contact This Somerset County Stucco Replacement Team Today!
If you're looking to make changes to your stucco home – whether it's a simple repair or a total makeover, you know who to call! Ai Restoration is Somerset County residents' first choice for stucco repair. When you work with us, we can guarantee exceptional service and long-term protection. Just contact us today by calling 215-794-6858 to get advice from the stucco remediation experts in Somerset County!