When deciding on vinyl siding vs stucco, there are more than just two choices. Vinyl siding comes in a multitude of types and styles, and stucco can be synthetic or hand mixed. Here, we'll discuss a few points of comparison for these popular installation choices: vinyl siding and traditional stucco.
Vinyl Siding vs Stucco: How Do They Measure up?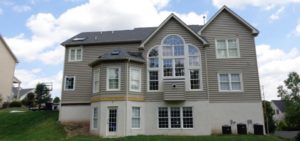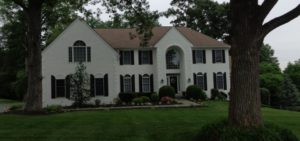 Aesthetics: The look you want to achieve is really a matter of your own personal style. If you prefer a more natural or traditional look, stucco is a classic, elegant choice. However, if you're looking to create a streamlined appearance, vinyl is typically the preferred option.
Value: Vinyl siding is certainly a faster and more affordable option in terms of basic cost. Of course, choosing a heavier-duty vinyl siding is important to ensure it lasts. Our company prefers Carolina Beaded™ vinyl siding because of its premium quality. On the other hand, though more costly to install, stucco tends to pay off over time due to its durability and longevity.
Durability: When properly installed with a water-resistant barrier, both exteriors are durable. As previously mentioned, the thicker the vinyl, the more durable the siding will be. A premium siding, like Carolina Beaded™ vinyl siding, can last over 40 years while a standard vinyl siding may last about 25. Yet, a properly cared for stucco exterior can last for well over 50 years! It also stands up better to the harsh Northeast climate than vinyl siding. With all that said, durability of course depends on proper maintenance.
Maintenance: How your exterior holds up over time depends on its proper installation, your climate, and maintenance over time. We recommend that you keep an eye your exterior, looking for signs of deterioration and damage. Manufactured vinyl siding will come with recommended maintenance plans over time. For stucco maintenance, on the other hand, you should have an annual inspection completed by an expert source. Should issues arise over time that go beyond basic maintenance, you can trust our team to be available to you.
For a Winning Exterior, Choose Installation by Ai Restoration!
Vinyl siding vs stucco is really only part of the question. The second equally important part of the question is, who will you choose to install? For long-lasting, high-quality results, opt for a company with plenty of experience to ensure proper installation. At Ai Restoration, helping you enhance and protect your home is our top priority.