If asked to compare two items, say, coffee and tea, you could easily find similarities–both can be served hot or cold, both can be made by a similar process. Yet, the differences are equally noticeable and significant; most obviously the taste and ingredients, while similar are not the same. This idea is comparable to the plaster vs stucco debate. Although, they have a similar process and appearance, they are quite different.
Plaster vs Stucco: Let's Start with What's the Same
While stucco and plaster do have key differences, there are some commonalities.
The ingredients that form the mixture must be carefully measured and combined.
Multiple coats are applied, with appropriate drying time in between and the final coat creating "the look."
Wire mesh or lath is often used to give something for the plaster or stucco to cling to.
However, these similarities aside, plaster is not the same as stucco.
Plaster vs Stucco: Key Differences
Plaster: These days, plaster is more commonly used on interior walls. This is mainly because plaster is softer and more susceptible to damage from outdoor elements than stucco; thus it is not as durable of an option. The plaster most commonly used today is a combination of water and gypsum.
Stucco: Stucco is made differently, though common ingredients include portland cement, lime, and water, with sand added for texture. Stucco is often used for the exterior of homes in the northeast. The timelessness of its appearance along with its longevity make it extremely attractive to homeowners and commercial businesses as well.
Now that you understand the basics, the most i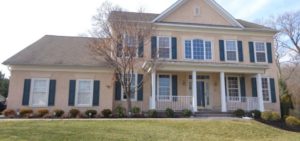 mportant point to remember is this: when repairing or remediating stucco, you must use the same stucco materials and application process as the original. Using a different method or selection of materials, like those used with plaster, will result in more repairs needed.
So Who Wins the Plaster vs Stucco Debate? YOU!
And the winner of the plaster vs stucco debate is… the homeowner who selects a qualified expert to install! Both plaster and stucco installation require craftsmen with true experience and expertise. For a free consultation with an expert stucco team, call Ai Restoration today!