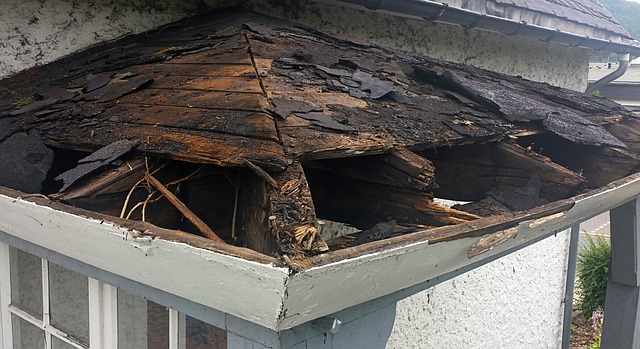 For any "how to fix it" blog or video, you need to know the root causes of the problem. Especially when it comes to major structures of your home. Otherwise, you're just putting a bandaid over the problem until you'll inevitably need to fix it again. That can be a waste of both time and money. The same holds true for how to repair water damaged siding. In this week's post, we'll cover some basic things you need to know. We'll help you understand the causes of water damage, and what you can do about it.
How to Repair Water Damaged Siding:  Causes
First, like we mentioned above, you need to know the causes of the water damage in order to fix it. Let's review some of the most common causes.
Lack of gutters installed on the top roof of the home. Rainwater from missing or improperly placed gutters can end up behind siding.
Missing water-resistant barrier. All sidings need a water-resistant barrier behind them. Different sidings need different water management systems. A siding expert like Ai Restoration will know how to install the best system for your vinyl siding.
Missing kick-out flashing. The kick-out flashing prevents water from running down a structure, leading to water damage. This piece of metal goes between the end of the roof and the start of the house structure.
Now, what do all three of these causes have in common? Improper installation. Misplaced gutters, missing WRB, and missing kick-out flashing – all of these come from siding that hasn't been properly installed.
How to Repair Water Damaged Siding:  Next Steps
Second, what can you do about water damage to your siding? Unfortunately, since all these problems are rooted in poor installation, you'll need to call an expert. In order to prevent future water damage, the root problem will need to be addressed. That may be something as simple as adding or moving a couple of gutters. But if it's something more involved like adding a water proof barrier, then you're looking at a much bigger project. So, you should call a specialist.
Call Ai Restoration!
Finally, what specialist can you call? Try Ai Restoration! Our team of experts know how to repair water damaged siding. So if you need remediation, then contact us right away! We'll make sure the problem gets fixed permanently.