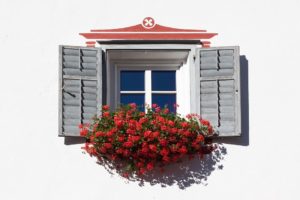 Whether you're considering purchasing a stucco home or simply looking to upgrade your current residence, stucco is a fantastic, all-around quality material to consider. Often the most misunderstood type of material used to build homes, stucco is not only affordable but also very durable for homes of all sizes and types. One of the reasons stucco is used by many home builders across the country is because stucco is known for its incredible durability compared to other materials used. How long does stucco last? When properly maintained, stucco can last anywhere between 60 and 80 years.
Best of all, when installed by a stucco professional, it requires very little maintenance for standard upkeep, which can save thousands of dollars in unnecessary repairs.  While it may be tempting to finish the exterior of your home with a less expensive option, saving on expenses now often ends up costing you in the long run.
The Difference Between Stucco and Plaster
It's quite common for "stucco" and "plaster" to be used interchangeably, but it's important to know the difference, especially if you're in charge of choosing the final materials for your new home or renovation. Generally speaking, plaster is the material that is used on the inside of your home, while stucco is the material that is used on the outside of the building.
While both look and feel fairly similar, stucco has a lime base for its mixture, while plaster contains a gypsum based formula. The type of mud and sand you mix with your plaster or stucco will ultimately determine the final product's texture.
How Long Does Stucco Last?
Stucco is a popular material used for the exterior of many homes and other buildings, but because it is such an absorbent material, it does present some unique upkeep responsibilities. You'll need to prevent mold, cracking, or even freezing, depending on the climate where you live. Despite being so porous, stucco is absolutely one of the most durable materials you can use for the exterior of your home.
If you're considering using stucco, it's important that you invest in professional help to ensure it is appropriately placed. The most common issues with stucco originate from improper installation, which can end up costing thousands of dollars in repairs and potential issues.
If you want your home to have a durable, fantastic-looking exterior for an affordable price, stucco covers all the bases. At Ai Restoration, we're stucco specialists who would be happy to assist you with your stucco needs. Just give us a call, and we'll set up a time to talk more about your project.