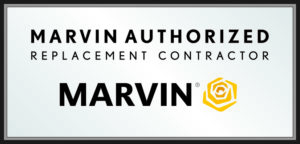 As a Marvin Authorized Replacement Contractor, we promise to guide you through the window replacement process every step of the way. We are proud to offer quality replacement options from Marvin.
Marvin offers three collections, each defined by the degree of design detail, flexibility and customization opportunities. Across all collections, you'll find beautiful design, superior quality and unmatched performance.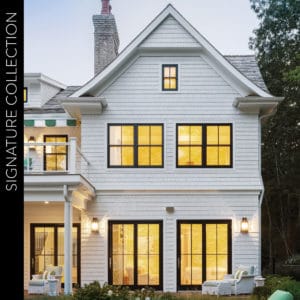 Marvin Signature Collection (Formerly Marvin Windows and Doors)
The Marvin Signature Collection offers the broadest range of window and door types, sizes, configurations and design options. Every Signature product is made-to-order to your exact specifications. Every detail is considered, delivering the highest level of craftsmanship, appeal and performance. Marvin's Signature Collection includes the Ultimate and Modern product lines.
---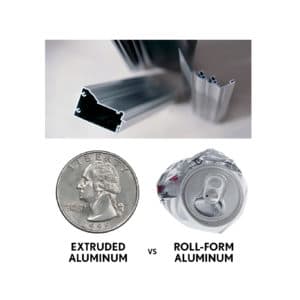 Extruded Aluminum Cladding
All aluminum cladding is not created equal. Marvin's extremely durable extruded aluminum substrate is significantly stronger than roll-form aluminum. With such a high-performing finish, Marvin offers a 20-year warranty against loss of adhesion, chalking or fading.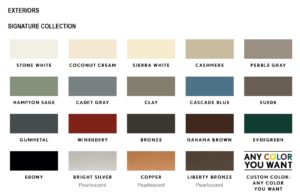 Color Options
Deep, rich and lasting. These are just a few words that describe the difference of Marvin color. From subtle earth tones to bold, attention-grabbing hues, Marvin's cladding stands out as much for its beauty as it does for its legendary durability.

Wood Options
Marvin makes it easy to complement any project or design with an array of high-quality standard wood options, including Pine, Cherry, Douglas Fir, Mahogany, Vertical Grain Douglas Fir and White Oak.
---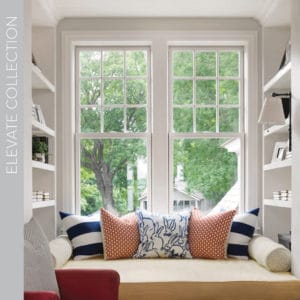 Marvin Elevate Collection (Formerly Integrity Wood-Ultrex)
The Marvin Elevate Collection is an ideal blend of design and strength. Patented fiberglass exteriors stand up to all elements, outperforming and outlasting vinyl, roll-form aluminum and other fiberglass composites. Warm wood interiors add timeless beauty while resilient, long-lasting fiberglass exteriors stay strong even in nature's toughest conditions.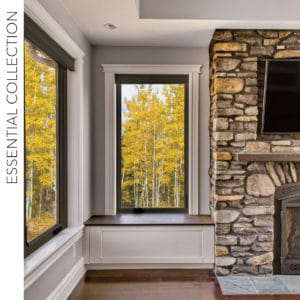 Marvin Essential Collection (Formerly Integrity All Ultrex)
The Marvin Essential Collection offers clean lines and versatile style. Strong, durable fiberglass interiors and exteriors are both visually appealing and virtually maintenance-free. Marvin's Essential Collection is great for homeowners wanting narrow frames and more glass, perfect for a contemporary look.
---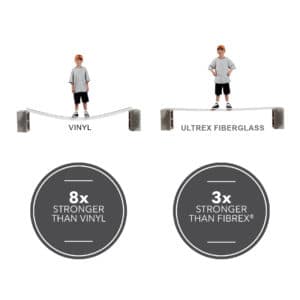 The Strength of Ultrex® Fiberglass
The strongest window wins. These are the facts: Ultrex is eight times stronger than vinyl and three times stronger than wood/vinyl composites. Ultrex is as strong as steel. So, when a house settles in and time marches on, Elevate and Essential windows stay true and resist sagging for years to come.
Ultrex Fiberglass Finish
Applied through a patented process, Marvin's Ultrex finish is a mechanically bonded acrylic that is 3x thicker than competitive finishes and provides a smooth, consistent, low maintenance and amazingly durable finish.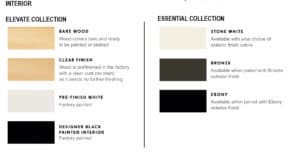 Interior Wood Options – Elevate Collection Only
The Elevate Collection features rich wood interiors in bare pine to stain or paint to match rooms interior; or a factory applied white or black for reduced job site finishing time and labor.
---
Marvin Replacement Workbook
Between all three Collections, you will find window and door solutions to complete any replacement project. Use this helpful workbook to explore all the options and to make your selections.