Ai Representative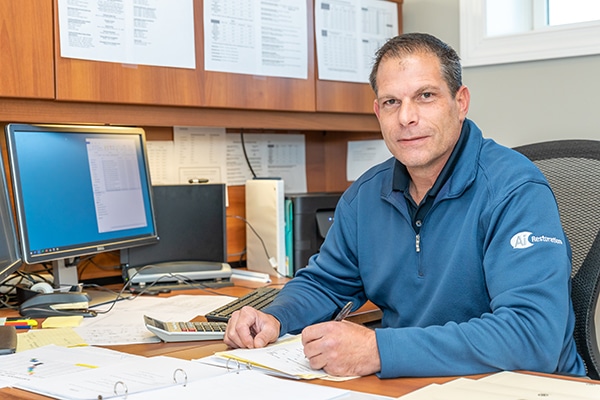 Dan Kashey joined Ai Restoration in October 2019. He grew up in Margate, NJ, and started his construction career in the early 1990s dealing with water remediation and re-construction projects. Dan worked for Atlantic County Government as a project manager/building inspector in 2007 after obtaining his licenses for inspector RCS, ICS, HHS, building sub-code and construction official.
Never satisfied with minimum building codes, he always looks for better ways to help the remediation industry, homeowners, and the environment. Dan's passion for eco-friendly construction led him to study green project management at Rutgers University where attends continuing education seminars. He is a recognized member of the International Code Counsel.
After his initial meeting with the Ai staff, Dan knew that the company's dedication to educating the customer, surpassing current building codes, and always striving for the best possible products was a perfect match for him.
In his free time, Dan enjoys traveling, spending time with his sons, and Formula 1 racing.